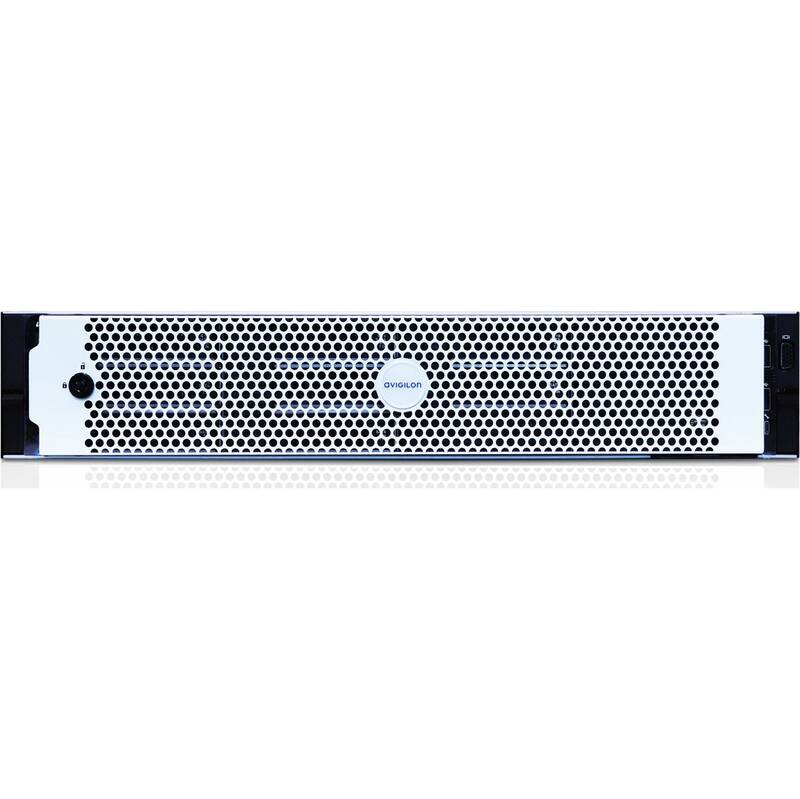 AI NVR Premium+ 64 TB (80 TB Raw) with Avigilon Control Center
Part Code: AINVR-PRM-PLUS-64TB-UK
The Artificial Intelligence Network Video Recorder (AI NVR) is a purpose-built security-hardened NVR, with built-in serverside analytics that unlocks Avigilon's advanced AI capabilities on any connected video stream. This cost-effective, plug-andplay appliance combines high-performance recording with video analytics in an easy-to-deploy turnkey solution.
An IT friendly solution, the AI NVR is built on a hardened embedded OS, which can be remotely managed with Avigilon Cloud Services (ACS). Avigilon regularly provides a single firmware package that not only updates the AI NVR, but also most connected cameras, and clients. Add the power of Avigilon's advanced neural-network-based analytics to your video streams with AI NVR.
Server-side analytics aor non-analytic cameras
Cloud remote site update
High performanceuUp to 2400 Mbps of total throughput, while simultaneously running analytics.
Simplified networking
Remote management
Remote notifications on mobile
Enhanced Security with Avigilon Hardened OS on an encrypted solid state drive to minimize attack vectors
All-In-One device to achieve lower deployment costs with a single device that performs as an NVR and an Analytics Server.
View More
| | |
| --- | --- |
| Recording type | Digital |
| Construction type of device | 482.6 mm (19 inch) mounting rack |
| Built-in Analytics | yes |
| Redundant power supply | yes |
| Power consumption | 1100 W |
| Max. data transmission rate | 2400 Mbit/s |
| Processor type | Intel Xeon |
| Number of LAN-Ports | 4 |
| Number of ports 1000 Mbps SFP | 4 |
| Power over Ethernet | None |
| Number of hard disc bays | 12 |
| Hard Disk capacity | 64 TB |
| RAID 1 capable | yes |
| Hot-swappable hard disk capability | yes |
| RAID 6 capable | yes |
| Construction | Network Video Recorder (NVR) |
Key Features
Recording type: Digital
Construction type of device: 482.6 mm (19 inch) mounting rack
Built-in Analytics: yes
Redundant power supply: yes
Power consumption: 1100 W
Max. data transmission rate: 2400 Mbit/s