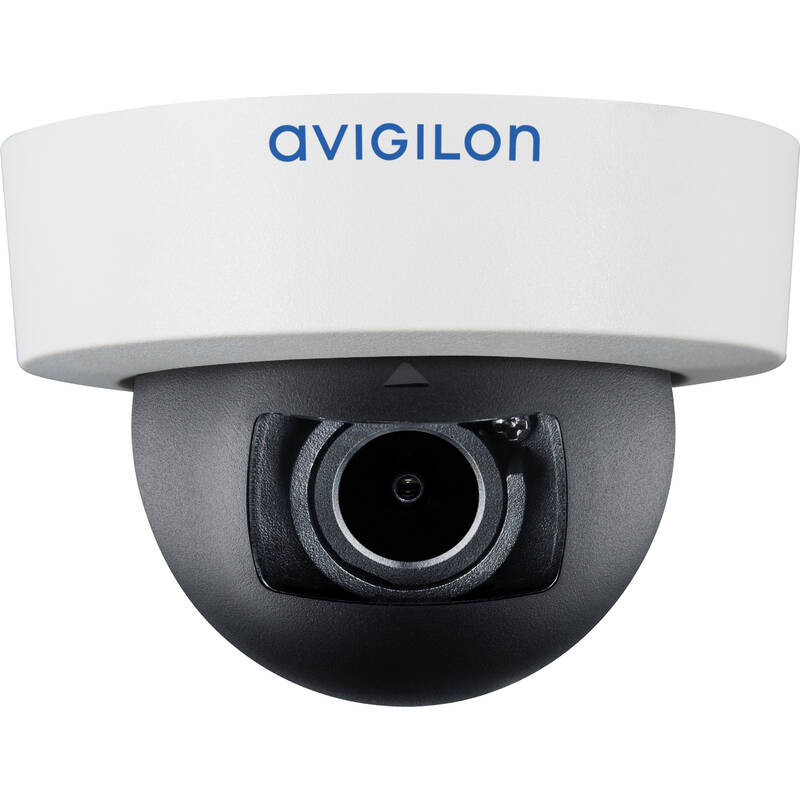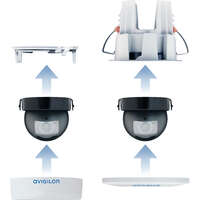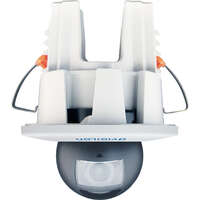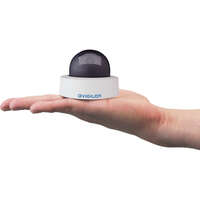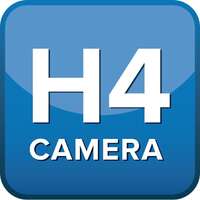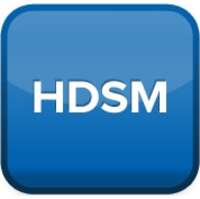 3.0 MP, WDR, LightCatcher, Day/Night, Indoor Dome, 2.8mm f/1.4
Part Code: 3.0C-H4M-D1
The H4 Mini Dome is the smallest and most discreet camera within the Avigilon H4 platform, ideal for space-constrained applications requiring a minimal footprint surveillance camera. The innovative and modular design of this camera line allows it to snap into surface or in-ceiling mount adaptors to easily fit challenging installations.
This camera line provides exceptional image quality, LightCatcher™ technology, dual exposure true Wide Dynamic Range (WDR) and adaptive IR on selected variants, all at an entry level price point. Using HDSM SmartCodec™ technology, Idle Scene Mode technology and patented High Definition Stream management™ technology, H4 Mini Dome cameras minimize bandwidth and storage requirements, while maintaining a high-quality image.
H4 Mini Dome's state-of-the art modular design allows it to snap into your choice of base, easily switching between surface and in- ceiling mounts. This design reduces installation time and provides flexibility to installers. The optional black bezel provides further customization options to match the environment. Combining the powers of our HDSM™, HDSM SmartCodec, and Idle scene mode technologies along with the easy to install modular design, the H4 Mini Dome camera line provides a reliable security solution with minimal total cost of ownership.
1.3, 2.0 and 3.0 megapixel resolution models
Fixed 2.8mm, f1.2 lens
Small, discreet form factor ideal for indoor applications
Innovative modular design for quick and easy installation
Content adaptive IR technology provides effective illumination through the field of view, while maintaining exceptional scene illumination
Avigilon LightCatcher technology provides exceptional image quality in low light environments
Dual exposure Wide Dynamic Range for complex lighting environments
Integrated IR LEDs provide uniform illumination in the dark, even at 0 lux, up to maximum of 10m (32ft) IR on selected models
Avigilon HDSM SmartCodec Idle scene mode
View More
| | |
| --- | --- |
| Mounting method | Wall/ceiling |
| Area of application | Indoor |
| Protocol | TCP/IP |
| Power over Ethernet | 802.3 af (PoE) |
| Property picture system | Colour |
| Focal range | 2.8...2.8 mm |
| Colour | White |
| Wireless | no |
| Number of pixels (Megapixel) | 3 |
| With lens | yes |
| With IR lamp | no |
| Vandal-resistant | no |
| IK Rating | None |
| Built-in Analytics | no |
| IP-rating | Other |
| Horizontal field of view | 100...100 ° |
| Power consumption | 4 W |
| Height | 52 mm |
| Width | 73 mm |
| Depth | 73 mm |
| ONVIF compliant | yes |
| Construction | Dome |
Key Features
Mounting method: Wall/ceiling
Area of application: Indoor
Protocol: TCP/IP
Power over Ethernet: 802.3 af (PoE)
Property picture system: Colour
Focal range: 2.8...2.8 mm