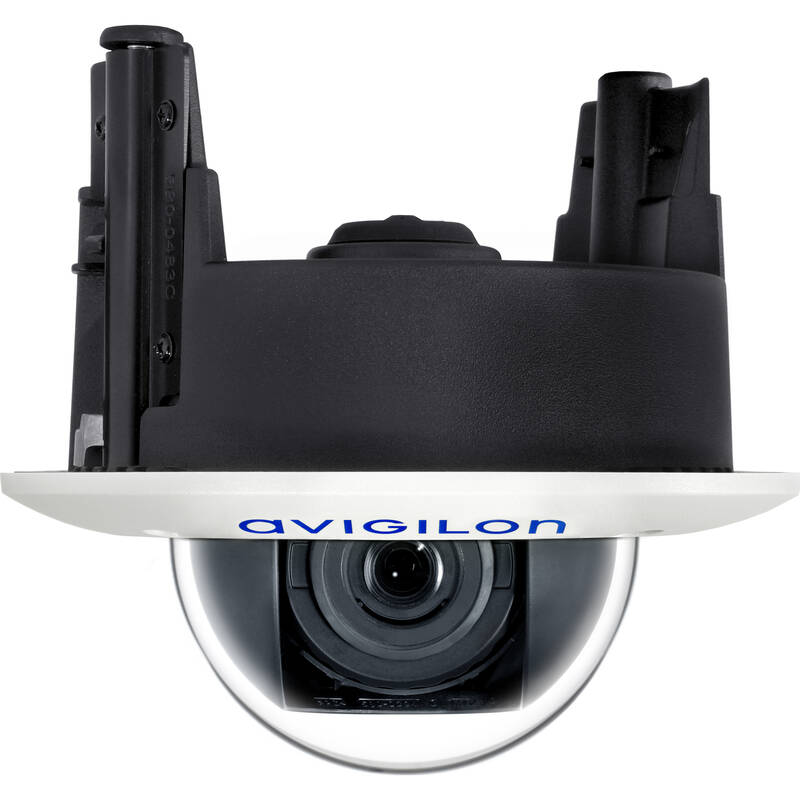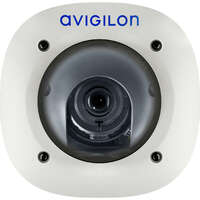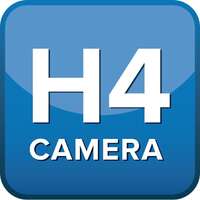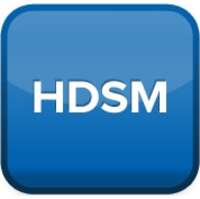 1.0 Megapixel (720p) WDR, LightCatcher, Day/Night, In-Ceiling Dome, 9-22mm f/1.6 P-iris lens, Self-Learning Video Analytics
Part Code: 1.0C-H4A-DC2
The H4 HD indoor dome cameras are a great solution for monitoring both daytime and night time activities. Embedded with self-learning video analytics, the H4 HD cameras seamlessly integrate with Avigilon Control Center (ACC)™, allowing security personnel to respond proactively and mitigate an incident before damage is done.
They feature an integrated lens for remote focus and zoom control and are ONVIF compliant for easy integration. Avigilon's indoor dome cameras are equipped with new Triple Exposure Ultra-Wide Dynamic Range (WDR) and patented LightCatcher™ technology, ensuring you receive excellent image detail. P-Iris control also allows the cameras to automatically set their iris position to enhance image quality in all lighting conditions, while onboard storage capabilities let you manage storage directly on the cameras using a standard SD memory card.
These cameras are extremely versatile and can work in almost any location, including banks, schools, retail outlets, municipal grounds and buildings, hotels, bars and restaurants.
Patented Advanced Video Pattern Detection and Teach by Example Technology
Self-learning video analytics
Patented High Definition Stream Management (HDSM)™ Technology
Avigilon LightCatcher technology provides exceptional image quality in low light environments (1-5 MP models)
Triple Exposure Ultra Wide Dynamic Range (1-3 MP models)
Factory pre-configured image preset modes for maximum image performance in a variety of lighting conditions
Idle Scene Mode lowers bandwidth and storage usage if there are no motion events detected in the scene
View More
| | |
| --- | --- |
| Mounting method | Ceiling |
| Area of application | Indoor |
| Protocol | TCP/IP |
| Power over Ethernet | 802.3 af (PoE) |
| Property picture system | Colour |
| Focal range | 9...22 mm |
| Colour | White |
| Wireless | no |
| Number of pixels (Megapixel) | 1 |
| With IR lamp | no |
| Number of digital inputs | 1 |
| Number of digital outputs | 1 |
| Number of audio inputs | 1 |
| Number of audio outputs | 1 |
| Vandal-resistant | yes |
| IK Rating | IK10 |
| Built-in Analytics | yes |
| Horizontal field of view | 14...29 ° |
| Power consumption | 7 W |
| ONVIF compliant | yes |
| Construction | Dome |
Key Features
Mounting method: Ceiling
Area of application: Indoor
Protocol: TCP/IP
Power over Ethernet: 802.3 af (PoE)
Property picture system: Colour
Focal range: 9...22 mm