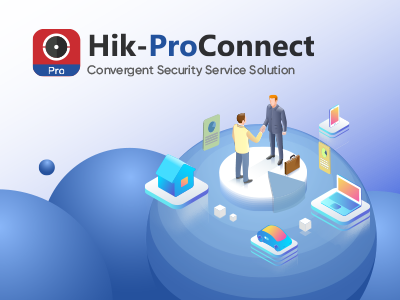 Introducing Hik-ProConnect 
Hik-ProConnect is a convergent, cloud-based security solution that helps manage services for your customers and can expand your business through subscription offers.  It enables various Hikvision devices to be linked and managed by one simple platform.
It enables you to remotely monitor and proactively maintain your customer sites, thereby providing greater efficiency and an enhanced service offering. 
Introducing Hik-ProConnect will also significantly reduce the number of site visits, thereby reducing costs and the amount of travelling time for your engineers.
Recurring Revenue
Hik-ProConnect is subscription-based service that will generate recurring revenue and a reason to keep in regular contact with your customer base.
It's a flexible solution that allows you to be specific with the elements you require, thereby keeping the costs to a minimum and allows you to sell a wide variety of products to meet the individual requirements of your customers'.
Download the Hik-ProConnect Infographic for a visual overview of the solution.
Download the Hik-ProConnect Brochure for full details of the solution.
To discuss your requirements or for more information please contact our security sales team on 0121 326 2228 or email securitysales@mayflex.com