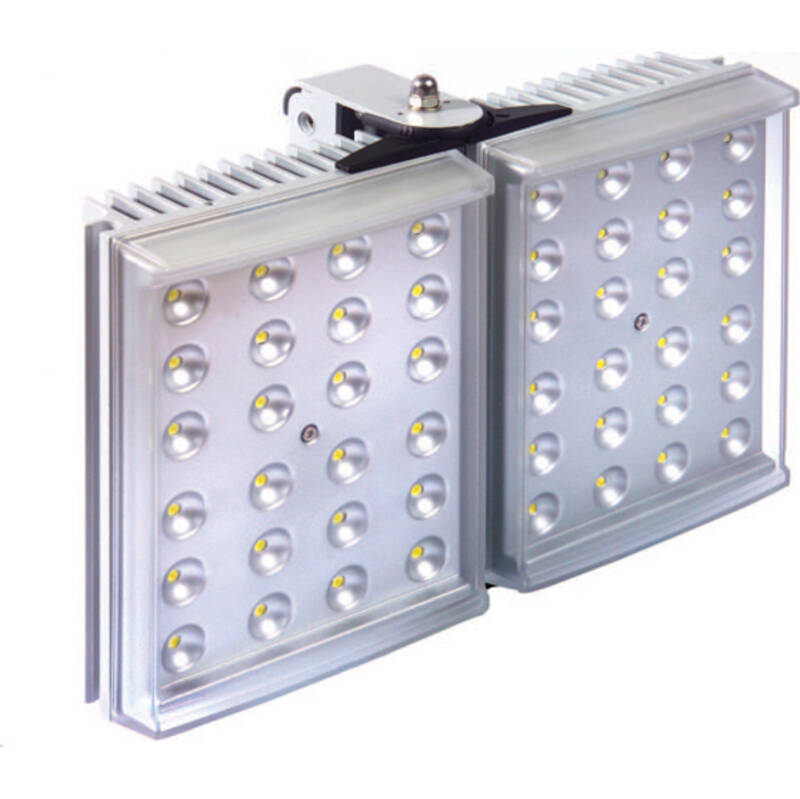 RAYLUX 200, Adaptive Illumination 120-180 degrees, includes PSU with control features, white-light,
Part Code: RL200-AI-120
Designed to be used with colour or day / night cameras the RAYLUX series of High Performance White-Light LED illuminators provide class leading performance, long life, energy efficiency and zero maintenance. They incorporate the very latest surface mount LED's to deliver excellent night-time pictures with improved optical output and outstanding reliability.
The unique Adaptive Illumination™ concept provides the flexibility to alter the angle of illumination on site to suit specific security needs and to match the camera's field of view. RAYLUX illuminators are also purpose designed to provide even output illumination. Each unit is fitted with Active LED Life Control to carefully control LED output, delivering consistent illumination power and a projected working life of 10 years.
View More
| | |
| --- | --- |
| Type of light | White light |
| Effective range | 21...30 m |
| Angle | 120...180 ° |
| Maximum system power | 50 W |
| IP-rating | IP66 |
| Height | 160 mm |
| Width | 160 mm |
| Depth | 90 mm |
| Mounting method | Wall and corner |
| Operating temperature | -50...50 °C |
| Cable length | 2.5 m |
| Colour | Other |
Key Features
Type of light: White light
Effective range: 21...30 m
Angle: 120...180 °
Maximum system power: 50 W
IP-rating: IP66
Height: 160 mm