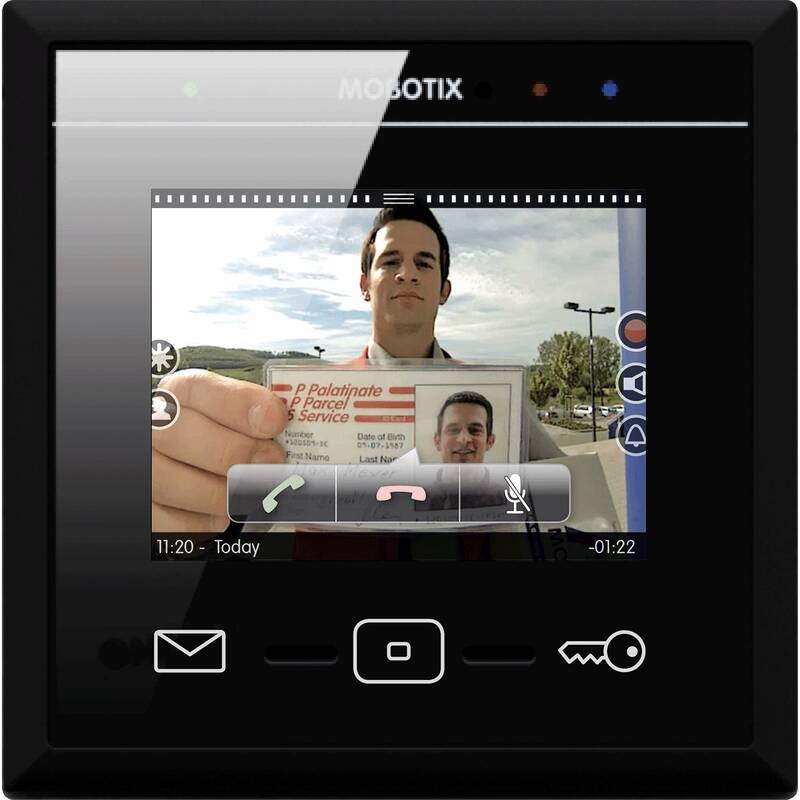 MxDisplay+, Black
Part Code: MX-DISPLAY3-B
MxDisplay+ is a wall-mountable Building Automation Server with touchscreen display, incorporating WiFi and RFID functionality. From this central glass console,you can add and configure all MOBOTIX devices. Multiple MxDisplay+'s can be wirelessly connected, each being powered via PoE.
MxDisplay+ is often referred to as a "smart phone on the wall" because it can be operated using swipe and zoom gesture control, just like a smart phone. With a few swipes, the user can see an overview of several cameras, retrieve the latest video messages or create a new access transponder card for a visitor. MxDisplay+ fits into the frames and housing of the door station modules and the FlatMount Frame.
MxDisplay+ features a powerful processor that - compared to the previous MxDisplay - almost doubles the frame rate transfer and easy-to-use (full duplex) hands-free talking with MOBOTIX Door Stations (in addition to Push-to-Talk). Not only that, the sound quality has improved (for example, there is an integrated equalizer and improved echo/noise suppression), and the previous limit of only eight integrated cameras no longer applies.
View More