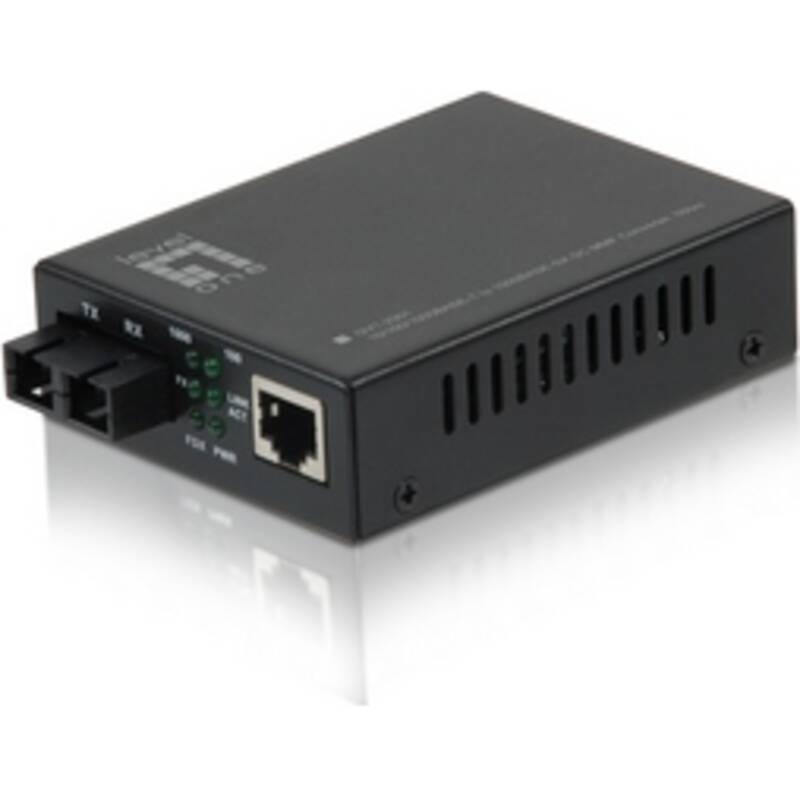 LevelOne RJ45 to SC Gigabit Media Converter Multi-Mode Fiber 550 m
Part Code: GVT-2001
The GVT-2001 MMF SC media converter is able to convert network signals between copper and fiber-optic based networks. The converter provides a 10/100/1000Base-T RJ-45 port, supports full duplex and half duplex switch connectivity and 10Base-T, 100Base-TX and 1000Base-T auto-sensing. Used in multi-mode with fibre-optic cabling, this can extend a network range up to 550m.
The device features built-in Dip switches for easy converter configuration, which function on the Smart LFP (Link Fault Pass-through), allowing the converter to monitor both the fiber and copper ports for signal loss, as well as cut through and smart pass through mode.
The GVT-2001 is able to operate in temperatures from -10 up to 55 Celsius. The converter can be used as a standalone unit or as a slide-in module to the CHV-2000 19" converter rack, which can accommodate up to 14 units for use in a central wiring closet.
View More
| | |
| --- | --- |
| Fast Ethernet | yes |
| Gigabit Ethernet | yes |
| Number of ports 10/100/1000 Mbps RJ45 | 1 |
| Number of ports 1000 Mbps SC (SX) | 1 |
| Construction type | Module |
| Height | 26 mm |
| Width | 71 mm |
| Depth | 94 mm |
Key Features
Fast Ethernet: yes
Gigabit Ethernet: yes
Number of ports 10/100/1000 Mbps RJ45: 1
Number of ports 1000 Mbps SC (SX): 1
Construction type: Module
Height: 26 mm