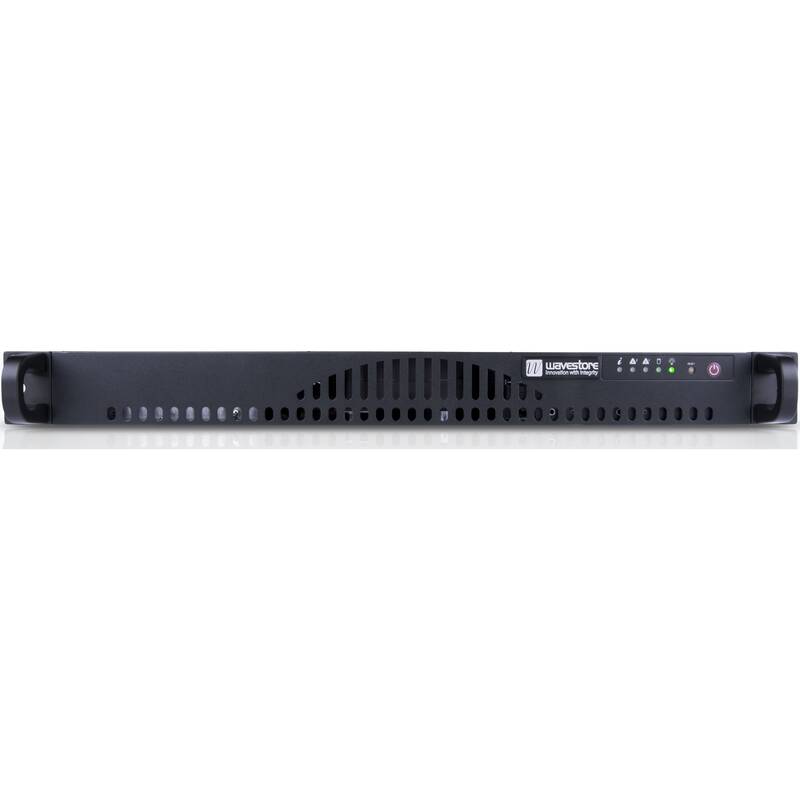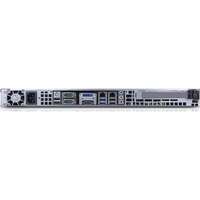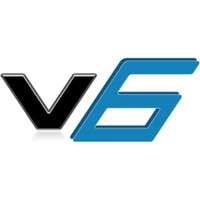 1U Rack Mount NVR 12TB 300Mbits/s Max 32 IP Channels EcoStore Compatible
Part Code: E12-12PU2-NR-2G-NA-S11
Available in pure IP or Hybrid versions, Wavestore's E-Series servers offer a robust and reliable recording, management and control solution for small to medium size security and video surveillance projects. With the ability to connect up to 32 network cameras per standalone unit, users are also afforded the option of a Hybrid unit which delivers 16 IP and 16 analogue channels (32 total). Rack mountable, E-Series servers can accommodate 2 x 3.5" internal hard drives to provide up to 12TB of storage and thanks to industry leading throughput, users can typically expect 31 days storage of images from more than 20 Full HD cameras being recorded in real-time, 24 hours a day**. A wide mix of camera technologies, including 360° fisheye cameras, are supported and customisable recording rates can be set per individual channel for both normal and 'on alarm' recording.
** Typical expected figures; please make sure the calculations for your specific camera and site requirements are completed before ordering
Pre-installed with Version 6 of Wavestore's VMS.
Specifically designed for use with all levels of Wavestore's VMS: Base, Premium, and Enterprise, which offer a broad range of capabilities to ensure the right solution for any application.
Linux architecture with Wavestore's VMS embedded into the Operating System providing highly secure, robust and ultra-reliable recording and management.
Server operation with ability to connect multiple clients via WaveView client software and WaveView Mobile application.
Easy to add channel licenses or upgrade level of VMS as required.
Full compliance with ONVIF, combined with Wavestore's 'any video, any format' philosophy enables users to benefit from camera technologies and compression formats offered by leading manufacturers.
Integration with third-party providers for Access Control, Video Analytics, Alarm, PIDs & Sensor, Audio and EPoS & Text systems makes it possible to create best-inbreed total security solutions that meet exacting specifications for the end-customer**.
Connect keyboard, mouse and monitor for ease of initial set-up.
View More
| | |
| --- | --- |
| Recording type | Digital |
| Construction type of device | 482.6 mm (19 inch) mounting rack |
| Power consumption | 100 W |
| Max. data transmission rate | 300 Mbit/s |
| Processor type | Intel Core i3 |
| Number of LAN-Ports | 2 |
| Number of ports PoE | 0 |
| Operating systems | Linux |
| Number of hard disc bays | 2 |
| Hard Disk capacity | 12 TB |
| RAID 0 capable | no |
| RAID 1 capable | no |
| RAID 5 capable | no |
| Hot-swappable hard disk capability | no |
| Width | 483 mm |
| Height | 44.5 mm |
| Depth | 410 mm |
| RAID 6 capable | no |
| Construction | Network Video Recorder (NVR) |
Key Features
Recording type: Digital
Construction type of device: 482.6 mm (19 inch) mounting rack
Power consumption: 100 W
Max. data transmission rate: 300 Mbit/s
Processor type: Intel Core i3
Number of LAN-Ports: 2