We have updated our login system so all users will need to set a new password. Please check your emails for a reset link. If you haven't received one, you can request it on the login page.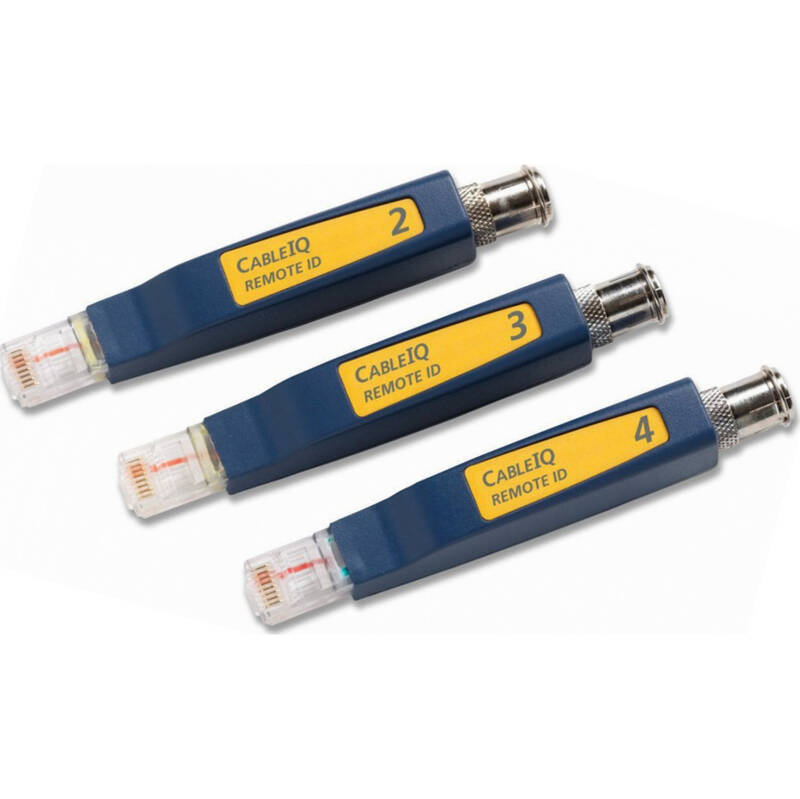 CABLEIQ remote identifier kit S 2-4
Part Code: CIQ-IDK24
CableIQ Remote Identifier Kit – includes remote identifier numbers 2-4.
CableIQ is the first qualification tool designed for network technicians who need to troubleshoot connectivity problems and qualify cabling bandwidth. It detects speed and duplex settings of attached switches and PCs. Intelligent wiremap graphically shows distance to faults (e.g., pin 1 break at 37 ft).
Lightweight, rugged, reliable unit tests all copper cabling. Its ease and power helps you close trouble tickets faster and ensure smooth upgrades to higher network speeds.
Sees if your existing cabling can support voice, VoIP, 10/100/Gigabit Ethernet
Troubleshoots why existing cabling plant can't support the desired network bandwidth
Discover what's at the end of any cable and displays device configuration (speed/duplex/pairing)
Frees up switch ports and identifies unused links
Graphically maps wiring configuration and shows distance to faults
Locates and traces cable with IntelliTone™ digital signaling technology
View More
| | |
| --- | --- |
| Model | Connection tester |
| Add-on device | yes |
Key Features
Model: Connection tester
Add-on device: yes