We have updated our login system so all users will need to set a new password. Please check your emails for a reset link. If you haven't received one, you can request it on the login page.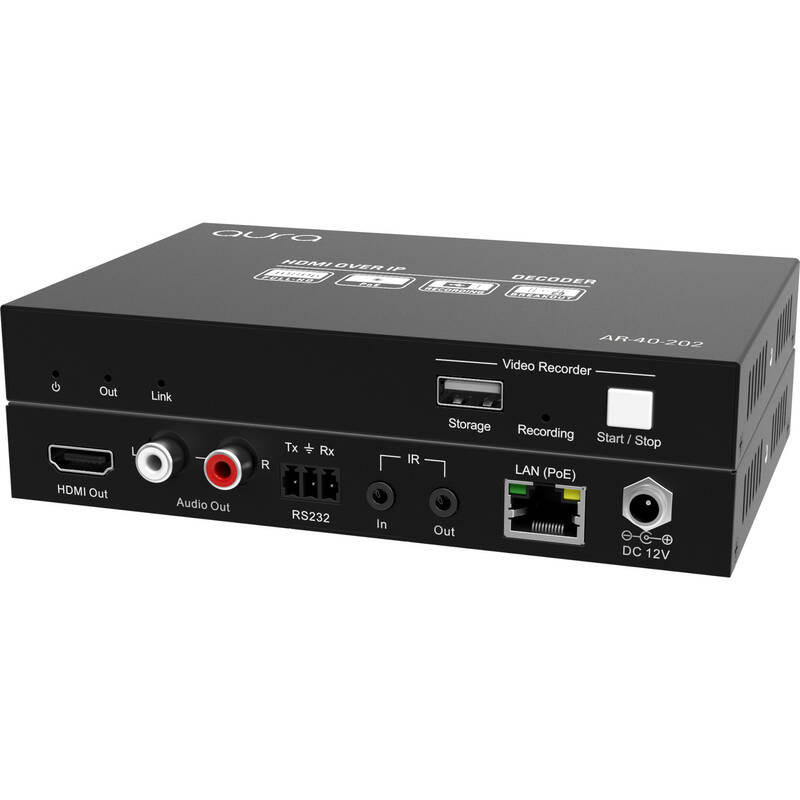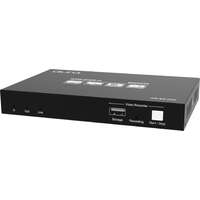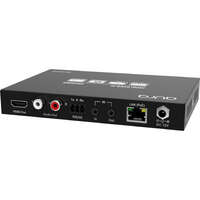 aura HDMI Over IP Decoder Receiver 1080p PoE
Part Code: AR-40-202
This IP Streaming Decoder (Rx) uses the Audio video coding standard H.264 to extend HDMI video, IR and RS232 control signals over a dedicated IP network. It works with one control PC (Wake on LAN) and one switch whose transmission rate is 100Mbps or higher to control a variety of functions via the IP Streaming Management software.
Supports 1080p up to 120m from switch
PoE supported, or optional 12v DC
Audio breakout and USB Video Recording
Bi-directional IR & RS232 Control
Use with IP Streaming Management software
Requires an unmanaged POE Gigabit network switch
View More
| | |
| --- | --- |
| Suitable for 19 inch mounting | no |
Key Features
Suitable for 19 inch mounting: no