We have updated our login system so all users will need to set a new password. Please check your emails for a reset link. If you haven't received one, you can request it on the login page.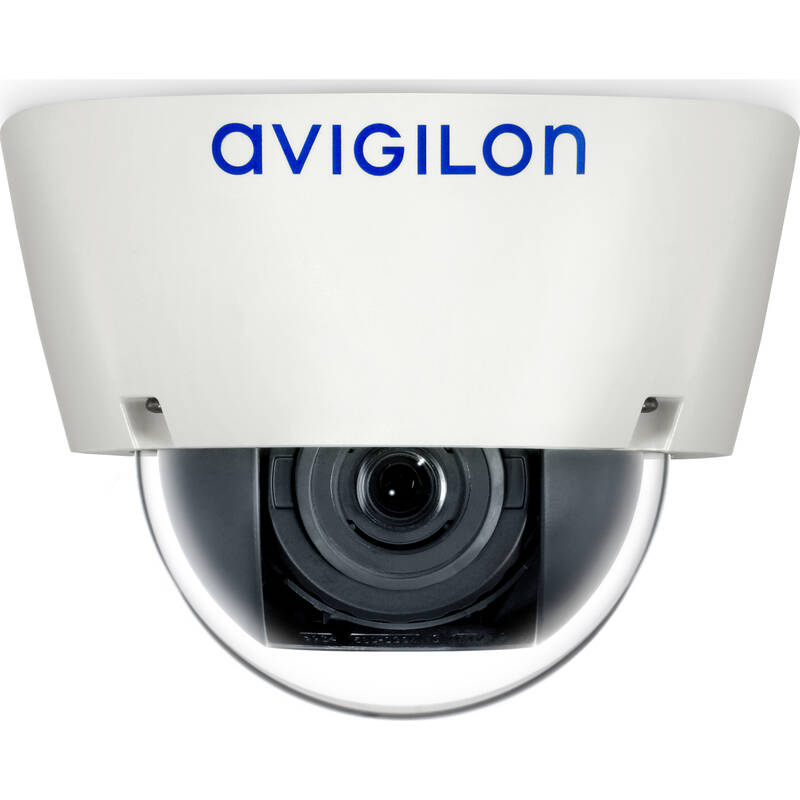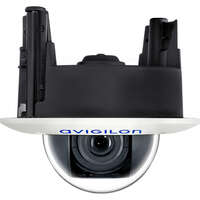 Avigilon 2 Megapixel H4A Updated Version LightCatcher In-Ceiling Dome Camera 9-22mm
Part Code: 2.0C-H4A-DC2-B
The H4 HD indoor dome cameras are a great solution for monitoring both daytime and nighttime activities. Embedded with self-learning video analytics, the H4 HD cameras seamlessly integrate with Avigilon Control Center (ACC)™, allowing security personnel to respond proactively and mitigate an incident before damage is done. They feature an integrated lens for remote focus and zoom control and are ONVIF compliant for easy integration.
Avigilon's indoor dome cameras are equipped with new Triple Exposure Ultra-Wide Dynamic Range (WDR) and patented LightCatcher™ technology, ensuring you receive excellent image detail. P-Iris control also allows the cameras to automatically set their iris position to enhance image quality in all lighting conditions, while onboard storage capabilities let you manage storage directly on the cameras using a standard SD memory card. Avigilon HDSM SmartCodec technology™ H4 platform optimizes the video stream in real time using automatic ROI encoding to save bandwidth and storage requirements while maintaining image quality.
Patented Advanced Video Pattern Detection and Teach by Example Technology
Self-learning video analytics
Patented High Definition Stream Management (HDSM)™ Technology
9-22 mm F1.6 P-Iris lens with remote focus and zoom
Zoom and content adaptive integrated IR (Infared) LEDs provide uniform illumination in the dark, even at 0 lux, up to a maximum of 30 m (98 ft) away
Avigilon LightCatcher technology provides exceptional image quality in low light environments (1-5 MP models)
Triple Exposure Ultra Wide Dynamic Range (1-3 MP models)
ONVIF compliant with version 2.2.0 of the Analytics Service Specification
Avigilon HDSM SmartCodec technology for reduce bandwidth and storage requirements
Idle Scene Mode lowers bandwidth and storage usage if there are no motion events detected in the scene
Vandal resistant construction
View More
| | |
| --- | --- |
| Construction | Dome |
| Area of application | Indoor |
| Transmission | TCP/IP |
| Power over Ethernet | 802.3 af (PoE) |
| Mounting method | Ceiling |
| Focal range | 9...22 mm |
| Colour | White |
| Wireless | no |
| Number of pixels (Megapixel) | 2 |
| With lens | yes |
| With IR lamp | yes |
| Max. infrared reach | 30 m |
| Number of digital inputs | 1 |
| Number of digital outputs | 1 |
| Number of audio inputs | 1 |
| Number of audio outputs | 1 |
| Vandal-resistant | yes |
| IK Rating | IK10 |
| Built-in Analytics | yes |
| Horizontal field of view | 29...14 ° |
| Power consumption | 7 W |
| Width | 181 mm |
| Depth | 181 mm |
| ONVIF-compliant | yes |
| Property picture system | Colour |
Key Features
Construction: Dome
Area of application: Indoor
Transmission: TCP/IP
Power over Ethernet: 802.3 af (PoE)
Mounting method: Ceiling
Focal range: 9...22 mm