The Paxton Installer App
Paxton in Your Pocket - the Ultimate Installer Tool
Paxton have announced that their new Paxton Installer app is now available to download.
The free app, launched on Tuesday 20th October, will give you instant access to all the tools you need to install Paxton products. Available on iOS and Android, it provides quick and easy access to product specs and technical information, plus anything you could need on-site!
Watch the short video to find out more.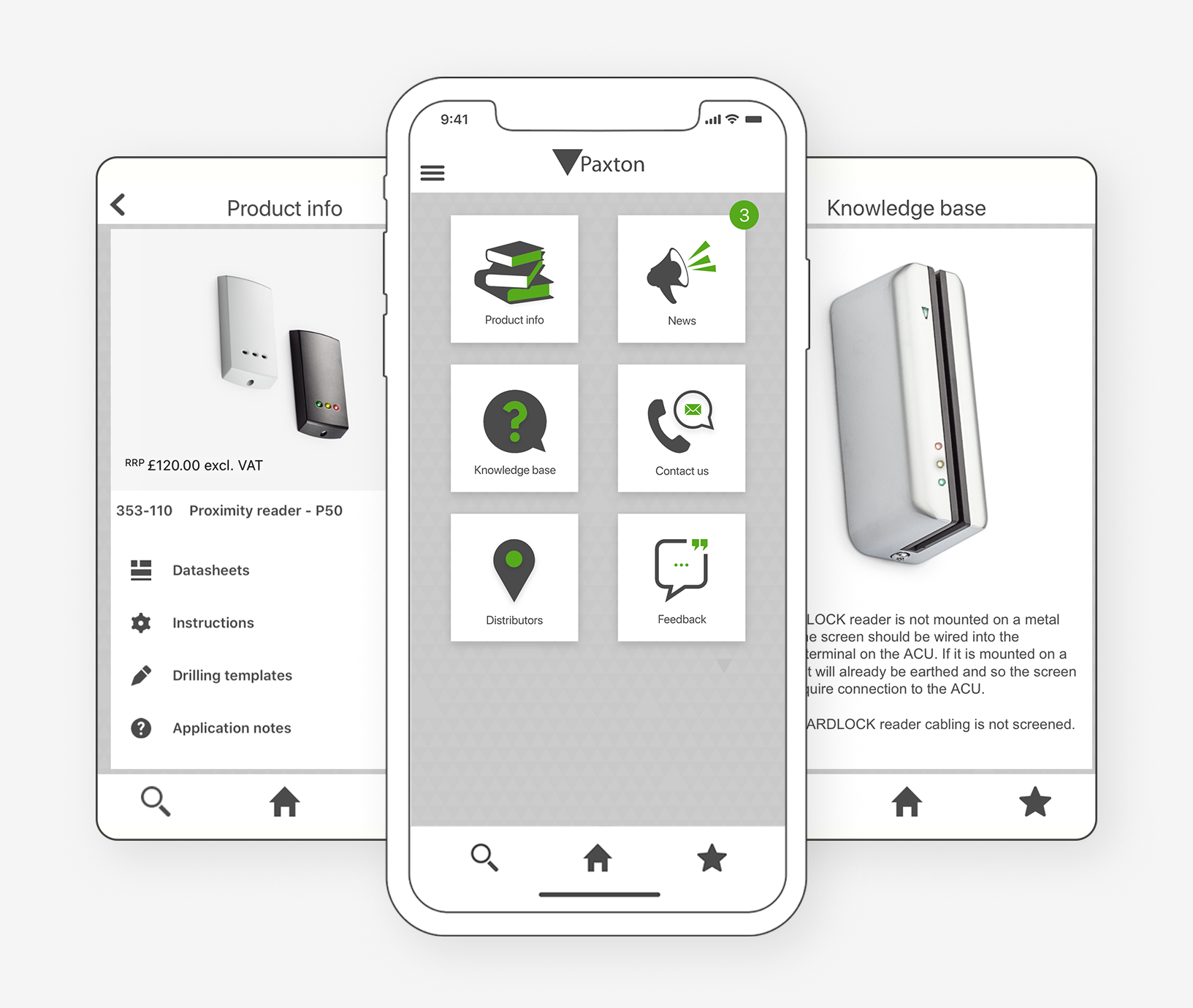 Download the Paxton Installer App on iOS
Download the Paxton Installer App on Google Play
How else we can support you:
Please click on each icon or title for further information.
Paxton has a broad range of products to meet customer needs for access control and cater for projects of all sizes. 
Mayflex has developed its business to become a leading distributor of converged IP solutions. Our product range includes IP security, cabling infrastructure and Ethernet switching products.
Paxton has a wealth of technical resources available and round the clock technical support.
The Mayflex Academy provides customers with access to certified vendor training courses in a professional training environment.
Paxton products are installed in thousands of places across the world - read about a few of them.
Our in-house team of experts can load IP addresses, software, set parameters, naming and logins etc and save you time onsite.
A bespoke service which takes a camera and its associated fittings and spray it to an exact colour requirement. Offering clients, a discreet solution which blends in with its surrounding environment.
The Mayflex team of security sales experts, are available to offer support on product choice and system design. Suggesting the products best suited to a project's requirements.
Our dedicated pre-sales resource and technical team, are based out of our Birmingham HQ and are available 5 days a week between 8am and 6pm.
Find the Paxton products that you want easier and faster with mayflex.com. Order online up to 8pm for next day free delivery. You can also pay for your online purchases using a visa, maestro or master card.