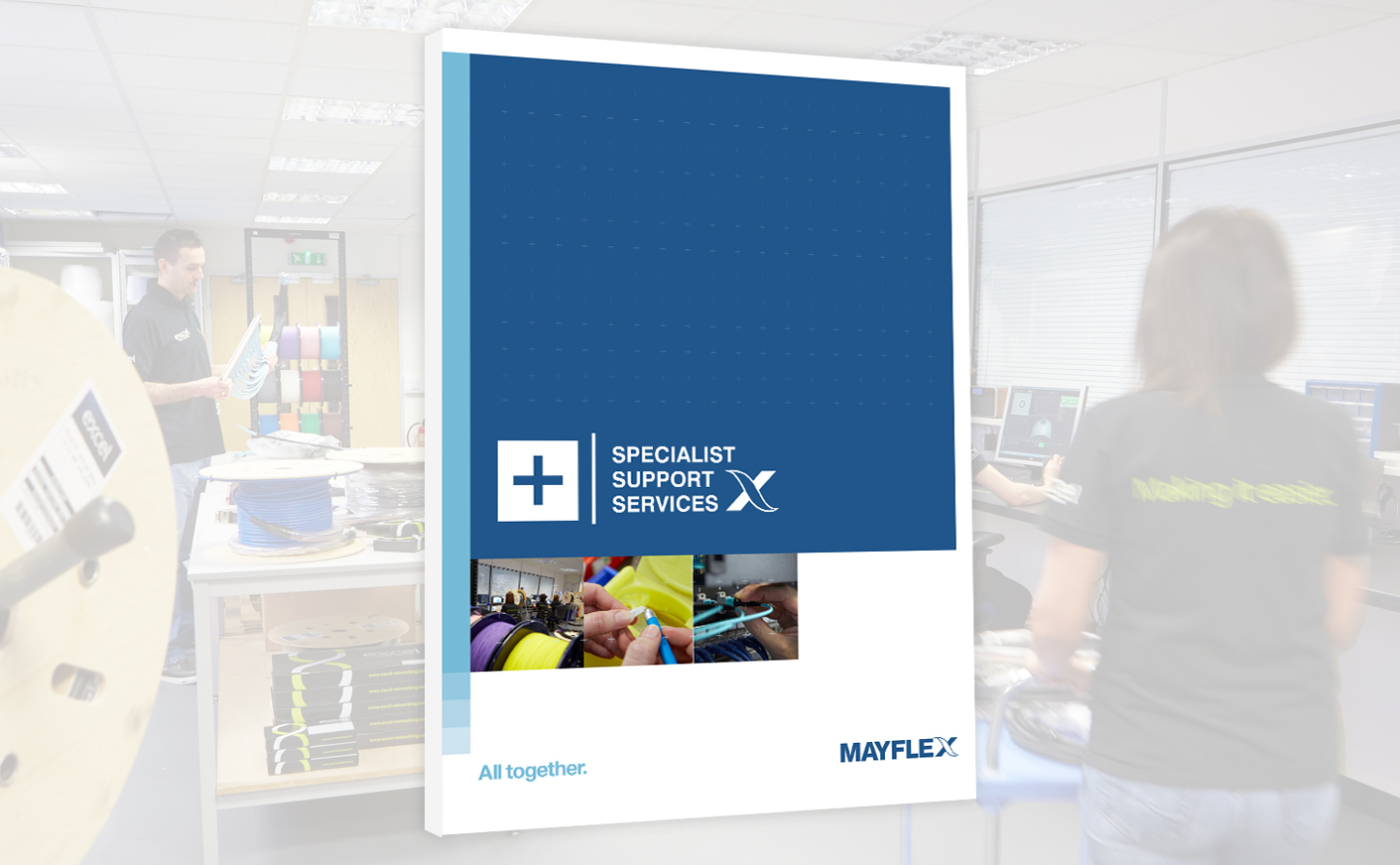 Tuesday 13th February 2018
February 2018, Mayflex, the distributor of Converged IP Solutions, has launched a new brochure to showcase a number of services that it provides to support its customers. 'Specialist Support Services' from Mayflex formerly 'Mayflex Channel Assist' are a range of services which are ideal for projects with limited time available onsite or for rapid deployment projects.
The services available include, product labelling, pre-terminated copper and fibre assemblies, the pre-staging of IP devices, camera and bracket spraying, configured racks, on site rack assembly, 'Placement Plus' delivery and Fluke support services.
Richard Cann, Technical Services Manager at Mayflex comments, "Having a partner that can deliver fully tested, readymade or ready configured and pre-assembled solutions helps remove the pressure of delivering a project in a limited amount of time. These services assist our customers with the fast deployment of products whilst at the same time reducing their costs by removing the need to invest in specialist equipment, labour and management costs."
Richard continues, "Each service is carried out by our team of trained experts who are located in our Birmingham headquarters. The configured cabinet on site build service actually deploys members of the team to site to carry out an installation on behalf of our customers. Camera and bracket spraying is the newest of our services introduced towards the end of 2017. This is a service which sprays cameras and the associated brackets and fittings to a bespoke RAL colour. A service that we are seeing more and more demand for, providing clients with a discreet and stylish security system for their establishments."
Richard concluded "Our Fluke Support Services is ideal for customers that buy a Fluke tester with Gold Support but don't have the time or capacity to keep track of when servicing or re-calibration is required.  We will look after this completely and what's more there isn't a cost for doing so if the tester has been purchased from Mayflex."
For further details on the full range of 'Specialist Support Services' from Mayflex download the new brochure.