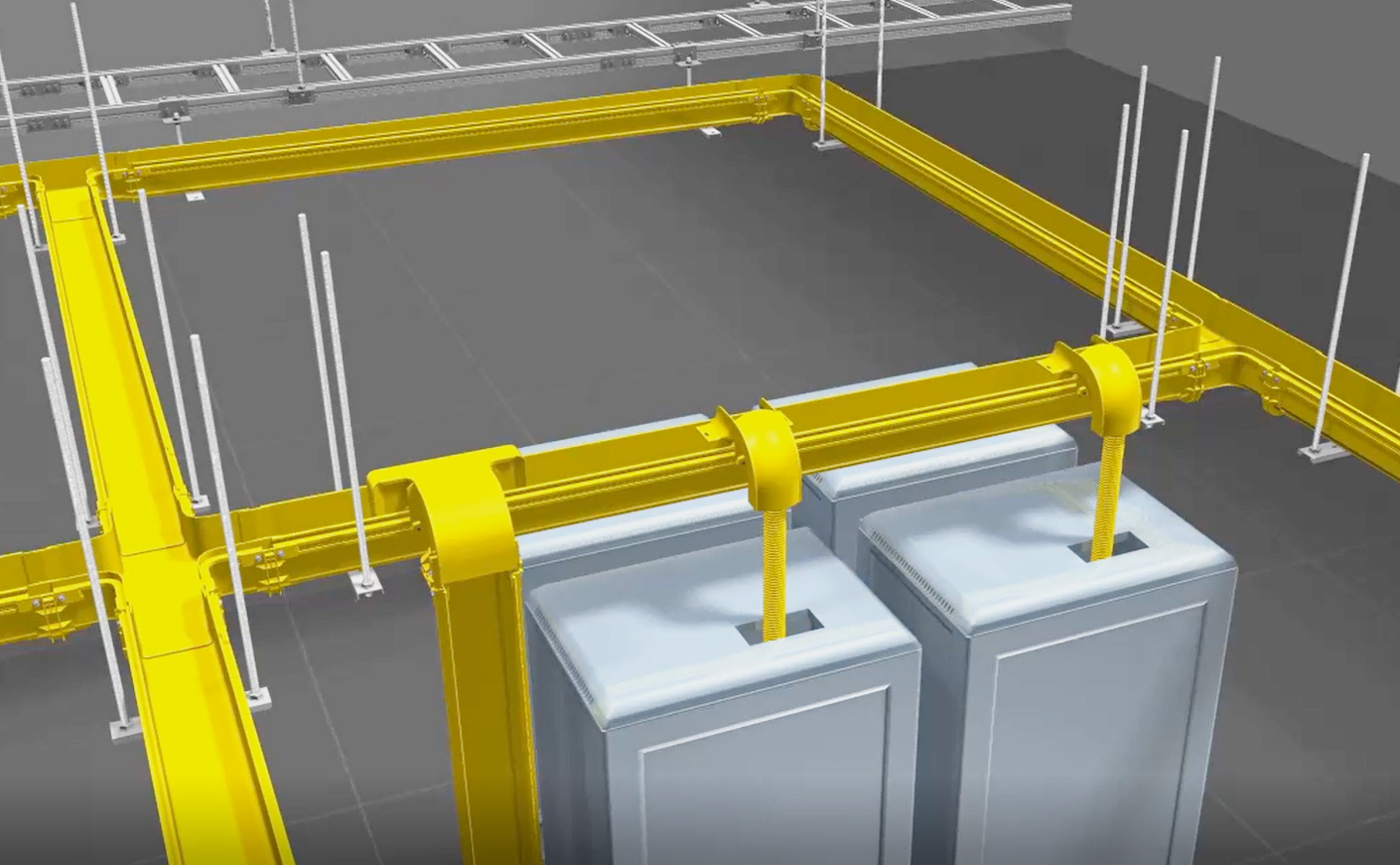 To coincide of the second phase of fibre products being launched by Excel Networking Solutions into their Enbeam Fibre product portfolio, the company is excited to bring in a yellow fibre duct trunking system to complement the range, and provide a strong, sturdy and protective solution to its fibre customers.
In a different league to alternative trunking, cable management and tray systems, Excel's new yellow duct trunking system offers a whole host of benefits to fibre users:
Piecing together in individual segments, Excel's duct trunking system is flexible and suitable for an endless array of installations.  A range of unique trunking segments in a variety of bend radii and lengths connect together in an infinite number of ways, allowing users to create a fibre storage solution that is fit for purpose.
As each segment of trunking is a standalone piece of plastic, users can simply remove the section of the cover that they need and make changes to the installation without having to disrupt the whole system, which increases the durability and longevity of the system overall.
The system is fully enclosed, protecting the fibre from dirt and dust.  Knowing that cleanliness is one of the most important factors when installing fibre optic cable, the fact that this trunking system helps to limit the contamination to the fibre makes it a strong contender for users choosing a trunking option.
Manufactured from a flame-retardant ABS material, the trunking system meets the LSOH standards to further enhance the protection of the cable.
Excel's duct trunking system is easy to assemble; the only tools required are a drill, a screwdriver and a saw to cut the channels to length. The system is designed for speed of installation and minimum labour for the installer.
The system is extremely adaptable and will evolve to suit this demanding market. Currently it is supplied in 120mm and 240mm thickness.
Neil Payne, Excel Product Manager, commented on the launch of Excel's duct trunking system; "The new duct trunking system has been specifically designed with fibre optical cabling in mind, to protect and route the cables efficiently to ensure their lifespan is prolonged."
Neil continued, "We are excited to incorporate trunking into the Excel fibre portfolio.  The flexibility of the product and the ease of installation will help our customers to ensure that any fibre installation is futureproof."
To find out more about this new addition to Excel's range of Enbeam fibre products and to get a quote, please contact the sales teams on 0121 326 7557 or email us at sales@excel-networking.com.