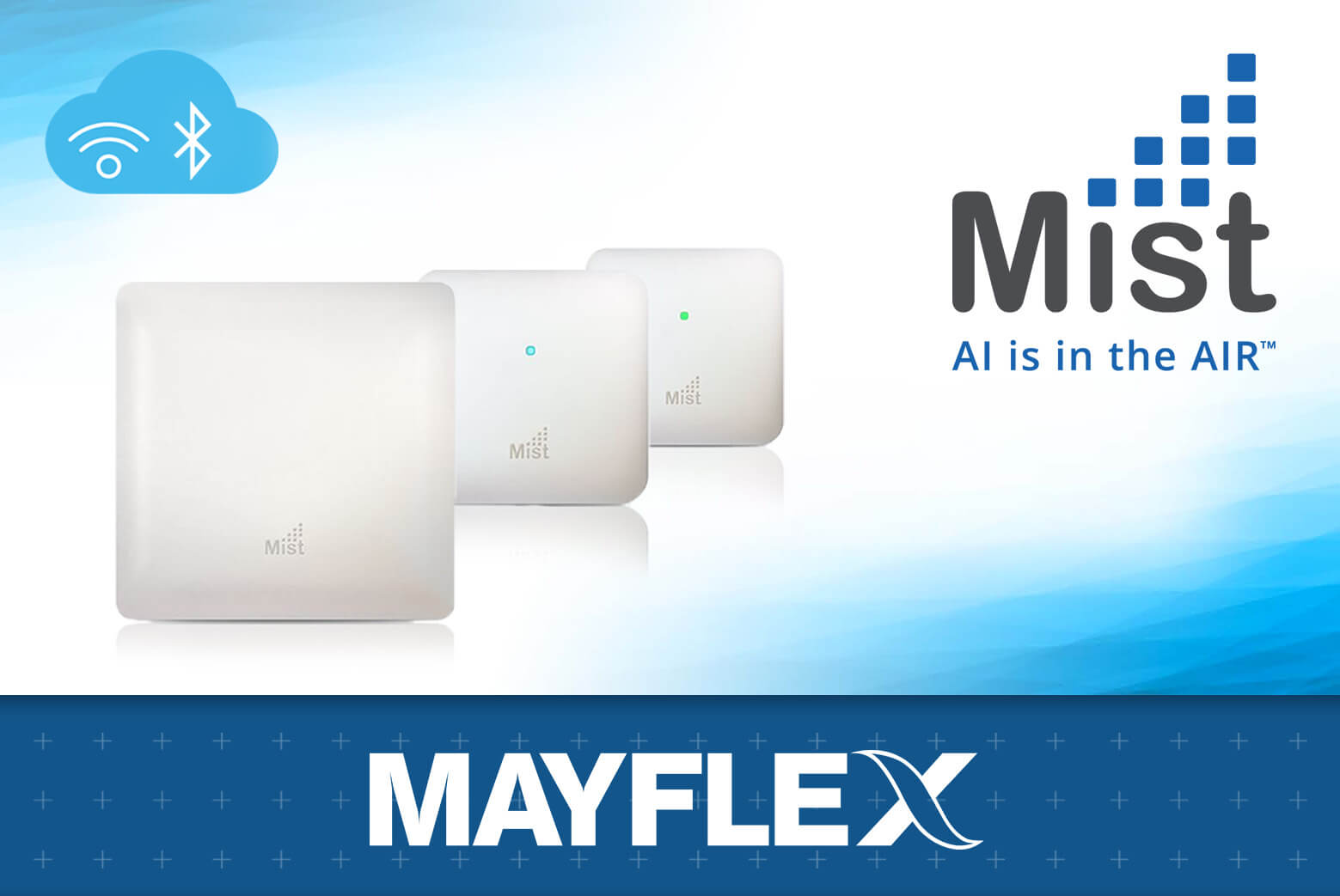 June 2018, Mayflex, the distributor of Converged IP Solutions, has announced the completion of a new distribution agreement with Mist, the leader in AI-driven wireless. Through this agreement, Mayflex will distribute the Mist learning WLAN throughout the UK, providing key channel expansion and enablement functions, by leveraging the latest in cloud, wireless, AI and big data technologies.
The Mist Learning WLAN delivers unprecedented insight into the Wi-Fi user experience and eliminates the operational burdens of legacy wireless architectures by replacing time consuming manual tasks with proactive automation. In addition, Mist is the first vendor to bring Enterprise grade Wi-Fi, Bluetooth Low Energy (BLE) and IoT together to deliver personalised, location-based services for wireless users. 
Anita Mistry, Director of Sales - Networking at Mayflex comments, "I am delighted to welcome Mist on board. Their products execute on a bold vision of being the leader in AI for IT, introducing exciting new opportunities to Mayflex with both our existing and potential new customer base. The dedicated Mayflex networking team are geared up and ready to work with this exciting brand to provide exemplary support and services to our customers." 
Anita continues, "Companies of all sizes, from SMBs to large enterprises, can leverage Mist's
AI-driven services to simplify wireless operations and/or deliver value-add location services, such as push advertising, wayfinding, visitor analytics, and asset tracking. Customers can get in touch with our team who can talk you through this new range."
"The UK market is key to Mist's global growth strategy," said Jeff Aaron, vice president of marketing at Mist. "There is an abundance of companies looking to leverage AI to simplify Wi-Fi operations, increase Wi-Fi reliability and deliver new location-based services using virtual Bluetooth LE. Mayflex is ideally equipped to bring the Mist learning WLAN to the UK market and ensure its ongoing success, and we look forward to a long and successful partnership."
Register for Mist Wireless Wednesday Webinars where you can experience the Mist Learning WLAN with built in Wi-Fi Assurance and Bluetooth® LE location.
Mist products and services are now available from Mayflex. If you are interested in becoming a MIST UK partner, contact the Mayflex network sales team directly on 0800 881 5198 or email networksales@mayflex.com.