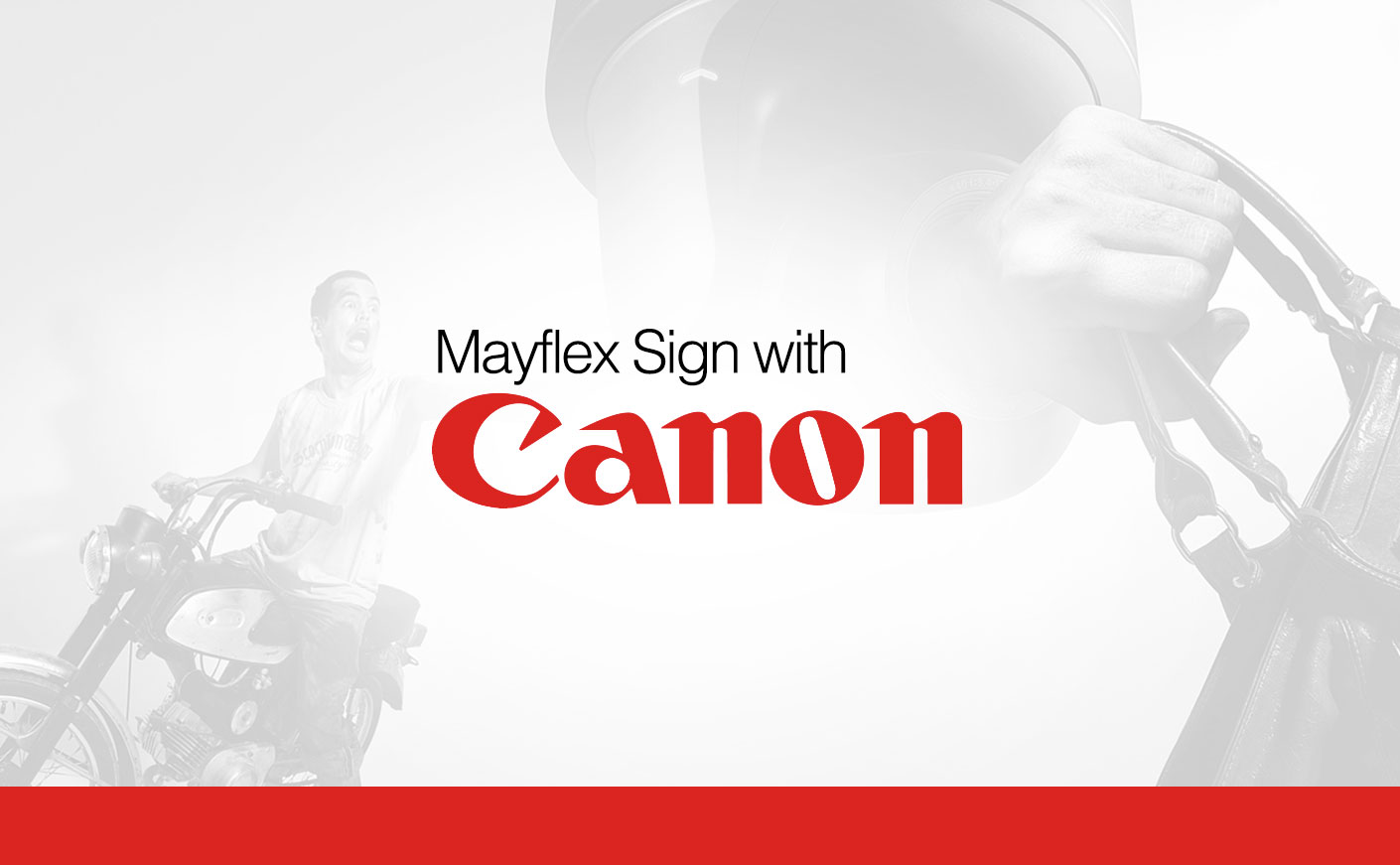 June 2015, Mayflex, the cabling infrastructure, networking and electronic security solutions distributor has formed a distribution agreement with Canon to sell its range of network cameras.
Harnessing over 75 years of imaging expertise, Canon's comprehensive range of network cameras keep every angle covered. Featuring PTZ, Dome, Box camera models with Full HD or 1.3MP resolution, they deliver a wide field of vision and impressive image quality – even in low light.
Canon's network cameras fuse their optical technologies with their proprietary image-processing and network-distribution technologies providing high image quality, high functionality and high performance.
Commenting on the partnership Andrew Percival, Managing Director of Mayflex said, 'We are delighted to be working with Canon. The Canon brand is one of the most recognised and respected in the world and is built on strong values for humanity with an emphasis on technology and development.'
Andrew continued, 'The Canon network cameras fit perfectly into our IP Security portfolio and give our customers further choice in terms of which brand and products are right for them.   We see the strength of Canon growing in the network camera market and we are extremely pleased to be part of that growth in 2015 and beyond.'
Austin Freshwater, Pro-Imaging Director at Canon UK commented, 'At Canon we aim to deliver products and solutions that differentiate us from other manufacturers providing superior quality and functionality. We're excited to team with Mayflex and look forward to developing a strong and successful partnership.'
The Canon network cameras will be available from Mayflex in early July. At 4.30pm on Wednesday 17th June at IFSEC 2015, Canon and Mayflex will be celebrating this new partnership with a signing ceremony followed by a drinks reception at the Canon stand – F500.