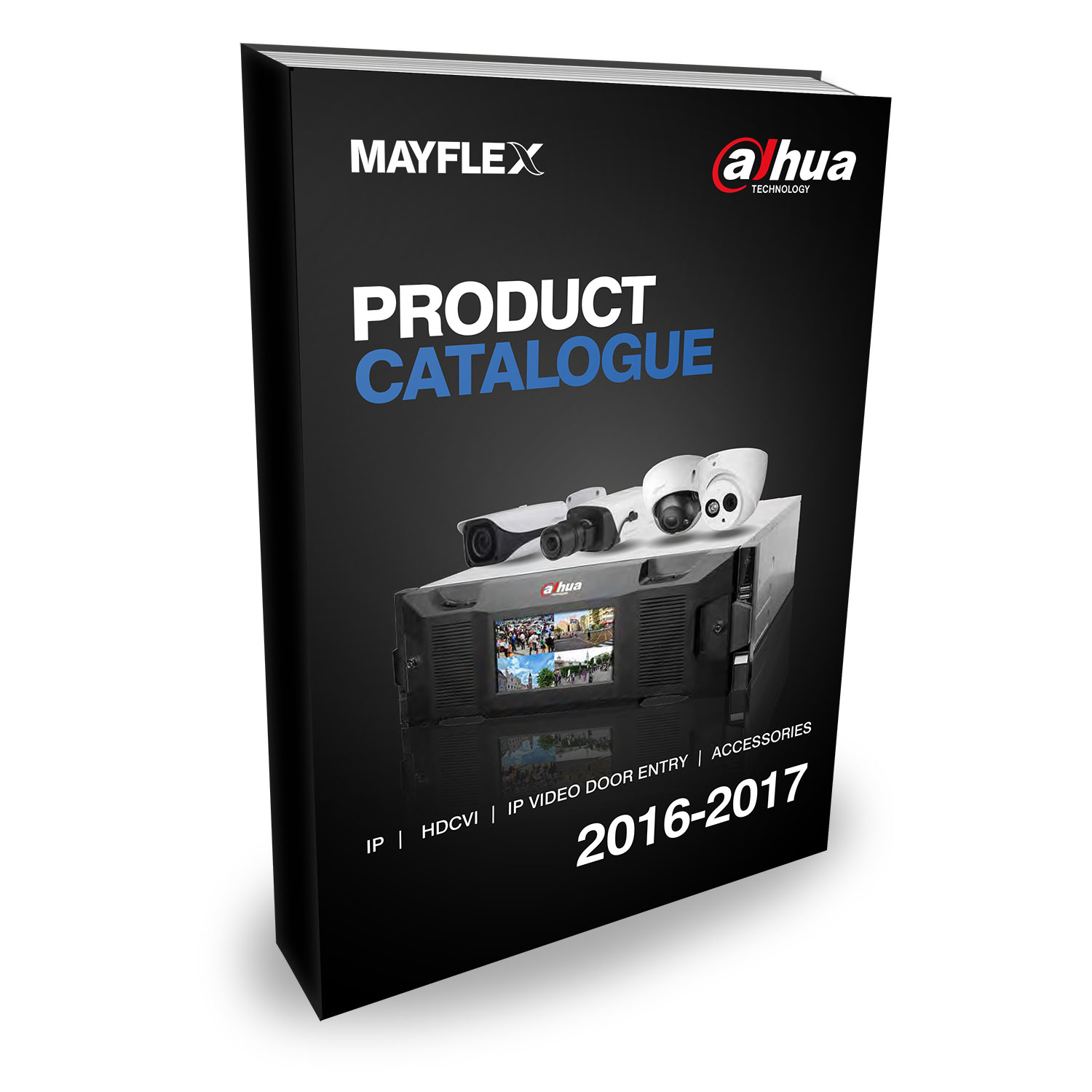 Friday 25th November 2016
November 2016, Mayflex the distributor of Converged IP Solutions, has released the first edition of its Dahua product catalogue. The catalogue features the full range of Dahua products available for the UK market along with details of the Dahua installer training program and useful technical and installation support FAQ's.
Dahua are a recognised brand in the security marketplace and their products are widely used in many fields, such as retail, banking, public security, energy infrastructure, telecommunication, intelligent-building and intelligent-transportation.
Gary Harmer, Director of Sales Electronic Security commented, "This is a great tool for our teams and customers alike, with full specifications and features for each of the products included, it can help a customer determine which product to select for their security installations. The Mayflex team are also available to provide guidance and support when selecting the correct product for the job and we do hold large stocks of Dahua products for free next day delivery."
Gary continued, "Mayflex is working in conjunction with Dahua to deliver free installer training for installers and systems integrators who want to find out more about this exciting, innovative brand. Sessions will be held at our offices in London on the 7th December and Birmingham on 2nd February. Places for our first training session being held on 30th November were taken very quickly so act now to secure your place."
If you would like to receive a copy of the Dahua product catalogue or book on to one of the installer training sessions please email admin@mayflex.com
For further details on the full Dahua product range do not hesitate to contact the sales team directly on 0800 75 75 65 or by emailing sales@mayflex.com