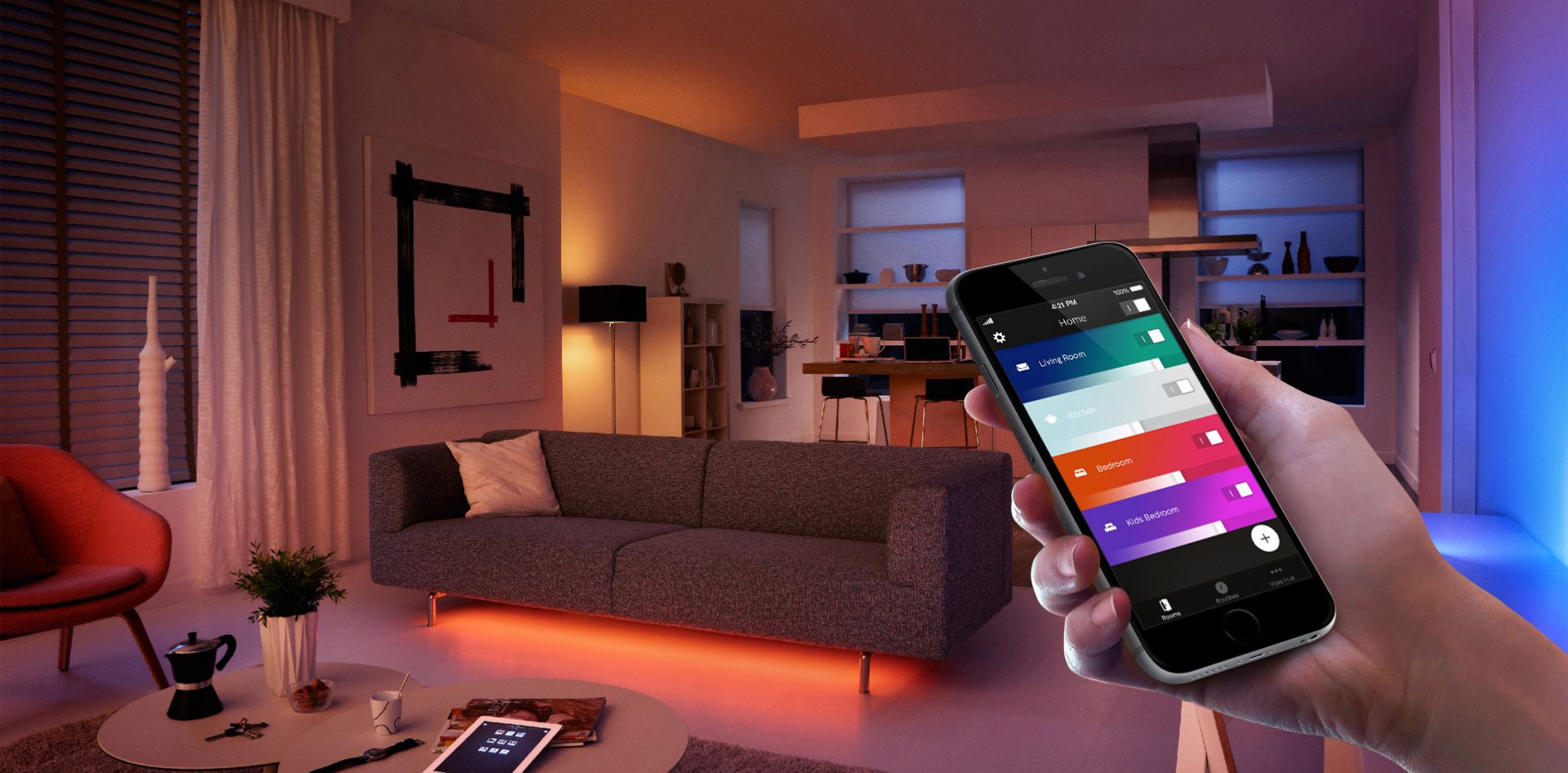 Mayflex, the distributor of Converged IP Solutions including cabling infrastructure, networking and electronic security solutions has signed an agreement to increase exposure of Philips' innovative connected lighting system for offices to building IT system integrators in the UK. The connected lighting system from Philips uses Power-over-Ethernet (PoE) to connect office lighting fixtures to a building's IT network and interface with other building systems such as heating, ventilation and IT services . The lighting system acts as an information pathway, enabling workers to control and access other building services via their smartphones, allowing them to enjoy greater visual comfort and productivity.
Philips' connected lighting system is based on the understanding that customers are looking to achieve energy savings but also increased control and optimisation of the workplace. Philips' connected lighting proposition, where every light point is a pathway for information, offers high quality, reliable and energy-efficient illumination and enables building users to understand usage of their space to enhance the comfort of occupants and improve building efficiency. Using standards-based PoE-enabled fixtures also delivers significant cost savings on lighting installation as there is no need for expensive electrical wiring, reducing installation costs by up to 25%.
Andrew Percival, Mayflex Managing Director commented 'This a really exciting announcement for Mayflex, our strategy to offer customers the best in Converged IP Solutions is clearly underlined by the partnership we are forming with Philips.  The desire to add lighting to modern, networked buildings across vertical markets of all types and sizes is significant, to date there has not been a solution that ticks as many boxes as the Connected Light offering.  With connectivity via a standard twisted pair cable directly into industry standard POE switches, multiple sensors, and open API for interfacing with third party or bespoke applications, all from the global leader in lighting, we believe this is a game changer.'
Andrew continued 'When we look back at the transition from coax to twisted pair based security systems, the pace of change in the market went up a couple of gears when the market leading vendors released systems.   We believe in a few years time the market will look back at this launch and see it as the point where POE, networked managed lighting became a serious consideration for many businesses.'
Mayflex sales and support teams will be receiving details of the connected lighting system for offices this month and demonstration systems will be installed in Mayflex MTech facilities. Moving forward Mayflex will be working closely with the Philips lighting end user sales team.