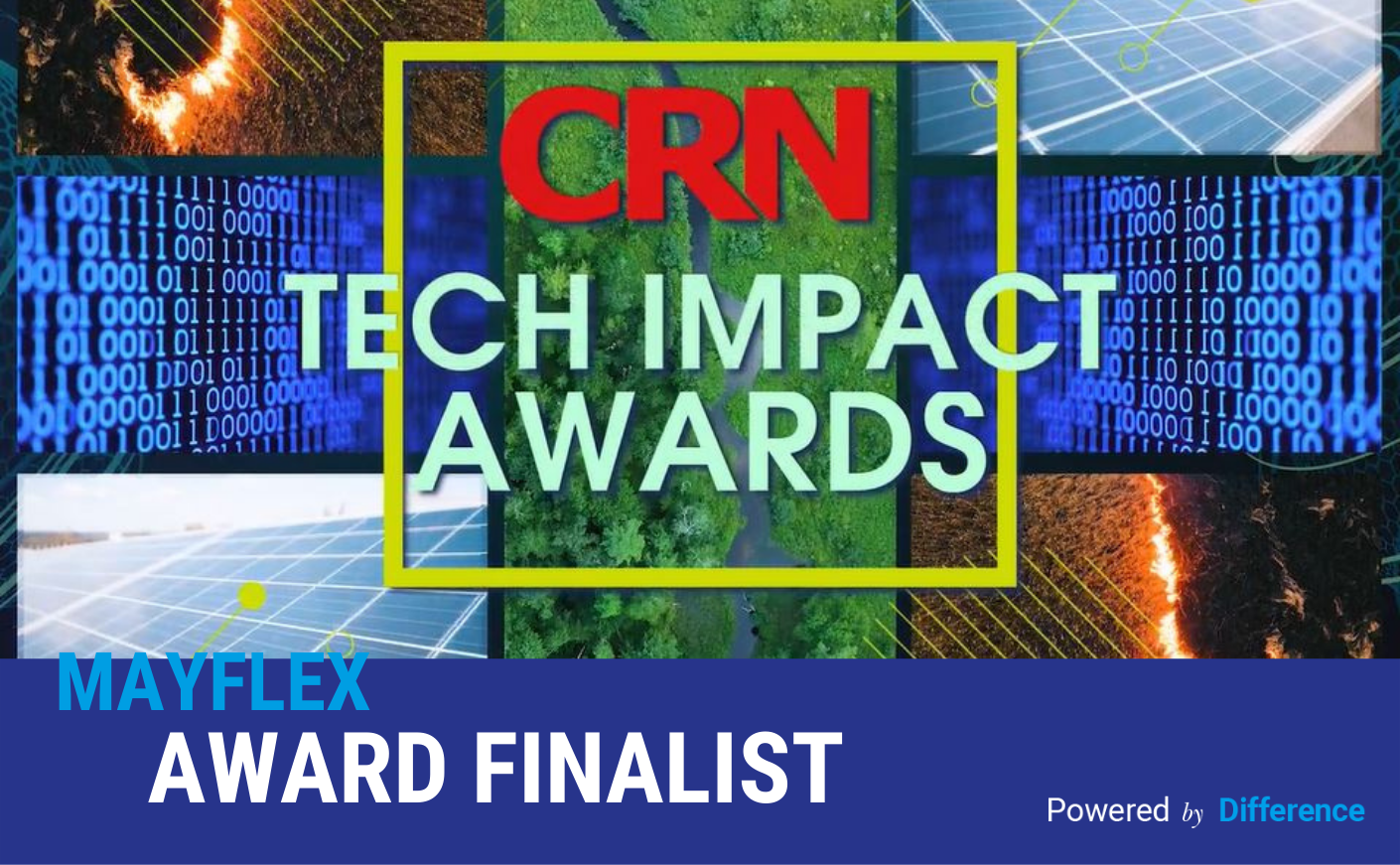 August 2021, Mayflex, the distributor of Converged IP Solutions, has been listed as a finalist at the forthcoming CRN Tech Impact Awards in the category of Sustainable Distributor/Channel Services Provider of the Year.   The awards ceremony will take place at a virtual event from 4 p.m. on Thursday 16th September.
The CRN Tech Impact Awards, together with CRN's wider Tech Impact campaign will highlight, honor and celebrate those vendors, distributors, IT resellers and MSP's that are leading the way when it comes to their own environmental and social impact, and that of their technology solutions and services.   Watch this short video for further details.
Tracey Calcutt, Marketing Manager commented "We are delighted to be shortlisted in these inaugural awards.  Mayflex is leading the way when it comes to removing single use plastic from the supply chain which is something that we are immensely proud of."
Tracey continued "Our product shipments are dispatched from our warehouses with recycled paper and card alternatives, rather than using conventional bubble wrap and plastic tape.   With our market leading Excel cabling brand, in 2019 we were the first to remove all the single use plastic from the product packaging, saving over 16 Million plastic bags from the entering the supply chain each year.  And our new AV brand, Aura, was launched with 100% single use plastic free packaging, which is a first for the AV market."
Tracey concluded "Mayflex is part of the Sonepar Group which is a 23Billion Euro global organisation and as a group there is strong commitment and drive to dramatically reduce our carbon footprint and to become carbon neutral by 2040, as well as accelerating the market adoption of clean energy solutions."
The CRN Tech Impact awards is a virtual event and will be more than just an awards ceremony, it will showcase how the channel can seize the opportunity around sustainability and CSR through short documentary films, live panel debates and exclusive interviews and video case studies as well as recognizing the finalists of the award categories and celebrating the winners. 
To attend the event simply complete the online registration form and to find out more about the event visit the CRM website.
For more information on Mayflex please visit www.mayflex.com