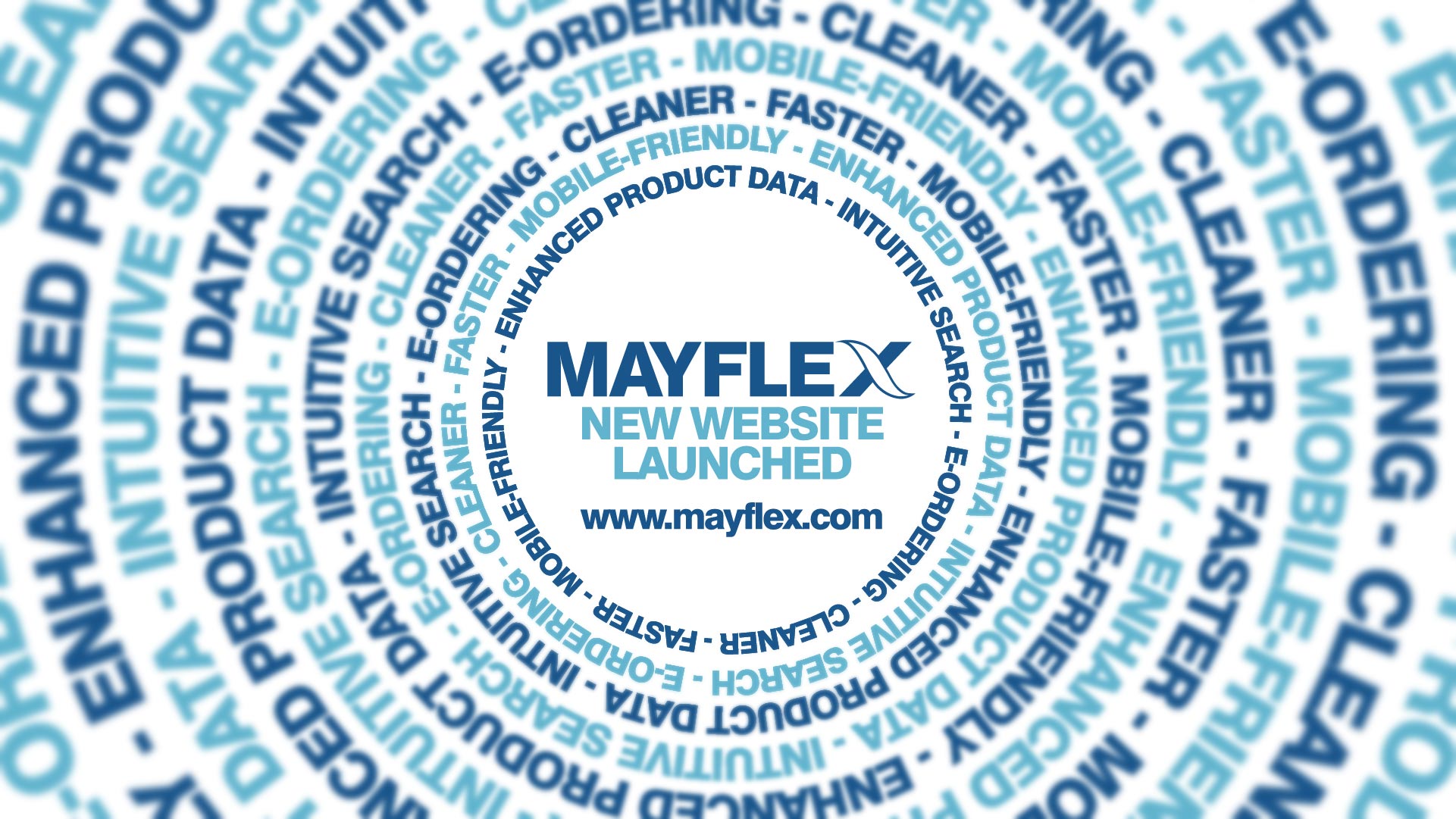 Friday 30th September 2016
September 2016, Mayflex the distributor of Converged IP Solutions has launched a new mobile friendly website – www.mayflex.com.
The new site is much cleaner and simpler to use and really helps to take a visitor on a quick and easy journey to find the information they need, whether they are in an office on a PC or out on the road using a mobile device.  As before the site includes the XTRA partner area where customers can see their prices, view stock availability and place orders up until 8p.m. for next day free deliveries to the UK mainland.
The Mayflex website includes a new product search and online catalogue delivered by PIM (Product Information Management) which is a solution that better categorises the product database and includes ETIM data (Electro-Technical Information Model), which is a worldwide uniform classification for technical products.  Visitors will be able to select products from a simple menu that will narrow down their selection and present them with the relevant products available.  Each product will also include tabs for a spec sheet, Delta certificate, videos and relevant case studies where they are available.
Tracey Calcutt, Marketing Manager said 'The new Mayflex website has been built by a team of in-house developers who have an extensive web and programming knowledge which is further complemented by their thorough understanding of our business, the result of which is a modern, mobile friendly site that fits what our customers need and more importantly provides us with a platform to change and adapt in the future.'
Tracey continued 'The launch of the new site is just the beginning, over time we aim to bring our customers more and more functionality to assist in their day to day dealings with Mayflex.  We are looking forward to gaining user feedback and adapting our site to become a truly customer focused experience.'
To visit the new Mayflex website visit www.mayflex.com