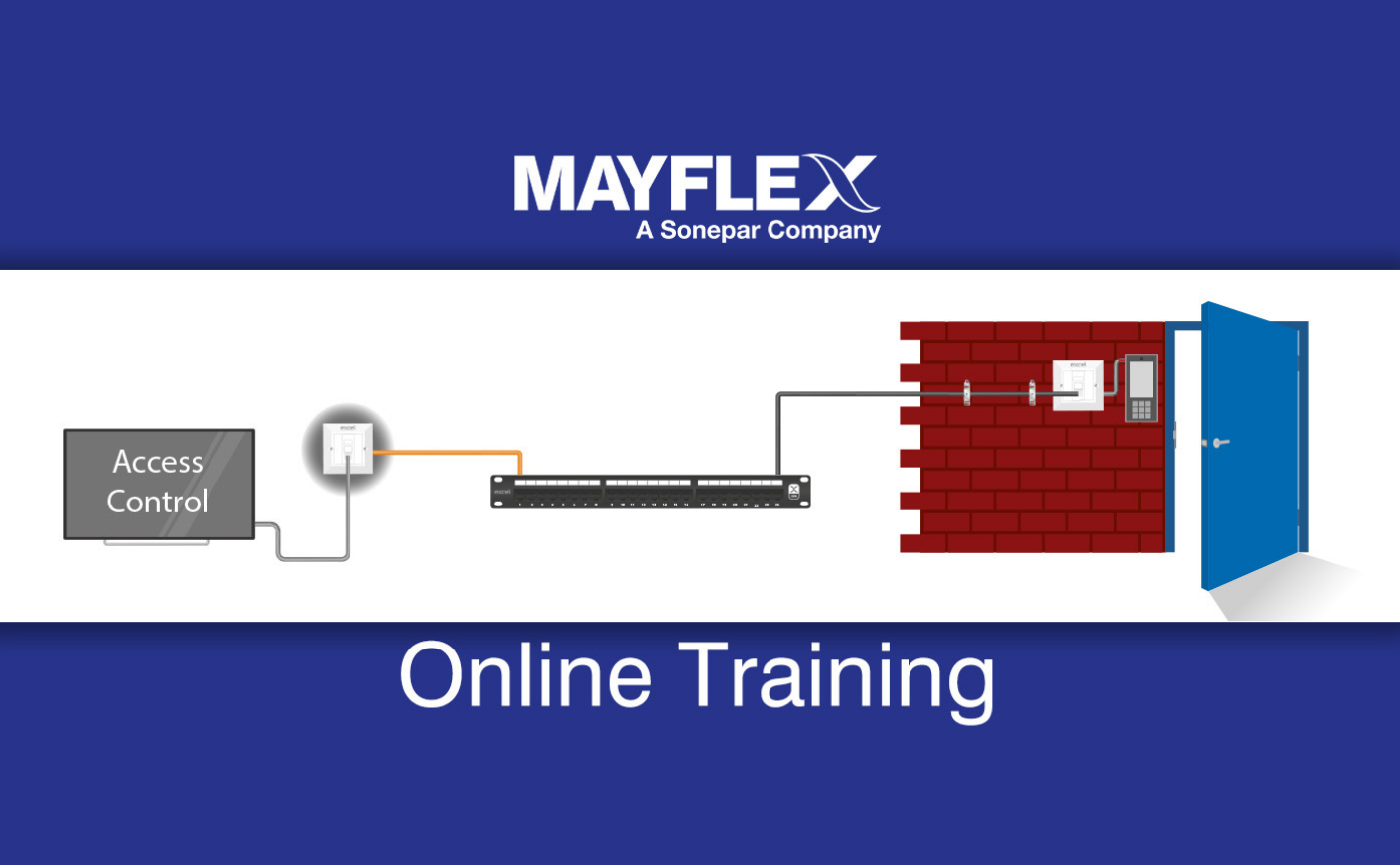 May 2021, Mayflex, the distributor of Converged IP Solutions, has launched a new training course called an 'Introduction to Access Control' which is aimed at cabling installers that aren't yet offering access control solutions.
The course is being run through the Mayflex Academy and has been developed, written and will be delivered by James Vian, Mayflex's experienced Training and Technical Manager and will take place online on Wednesday 26th May from 9.00 a.m. to 12.00 p.m..  The course is free of charge to Mayflex account customers.
The three-hour course will cover the following topics:
The basics of access control, it's purpose and different uses
Security levels
The components that make up a system
Interconnection/Interfacing and Integration
Covid best practice & conventions
Best practices & things to avoid
British standards 
The next steps - learn more about free vendor training courses
Tom Filce, Mayflex Director of Sales for Security commented 'Many of our customers are focused on delivering structured cabling solutions and often miss out on the opportunity to install access control or IP CCTV as part of the installation, due to not having the right skill sets.  To help our customers we've developed free training to educate and support them to make the transition from offering pure cabling to a converged solution, and thereby providing more sales opportunities and the ability to earn extra revenue.'
Tom continued 'This latest course follows on from the success of the Introduction to IP CCTV course which again was written and delivered by James Vian and to date 111 companies have taken the course and a number of these are now regularly installing security solutions.  This new course provides the foundation before moving on to specific vendor training courses from our vendor partners such as Paxton, Suprema, Hikvision, Avigilon, Axis and Mobotix who all provide access control solutions."
James Vian, Mayflex Technical and Training Manager added 'We've had a great response to the courses so far, which have been well attended.  Even with them being delivered online they've have provided the environment for customers to ask questions and interact with the content.  I'm delighted to have seen several of the attendees to Introduction to IP CCTV course move on to start offering security solutions."
The Introduction to Access Control course takes place on Wednesday 26th May and customers can book to attend by clicking here.  The next Introduction to IP CCTV course takes place on Wednesday 23rd and Thursday 24th June running from 9.00 a.m. – 11.30 a.m. each day and customers can book to attend by clicking here.  
If you're an installation company and you don't yet have an account with Mayflex you can open one within a few minutes by clicking here and you can then take advantage of the free training courses on offer through the Mayflex Academy.