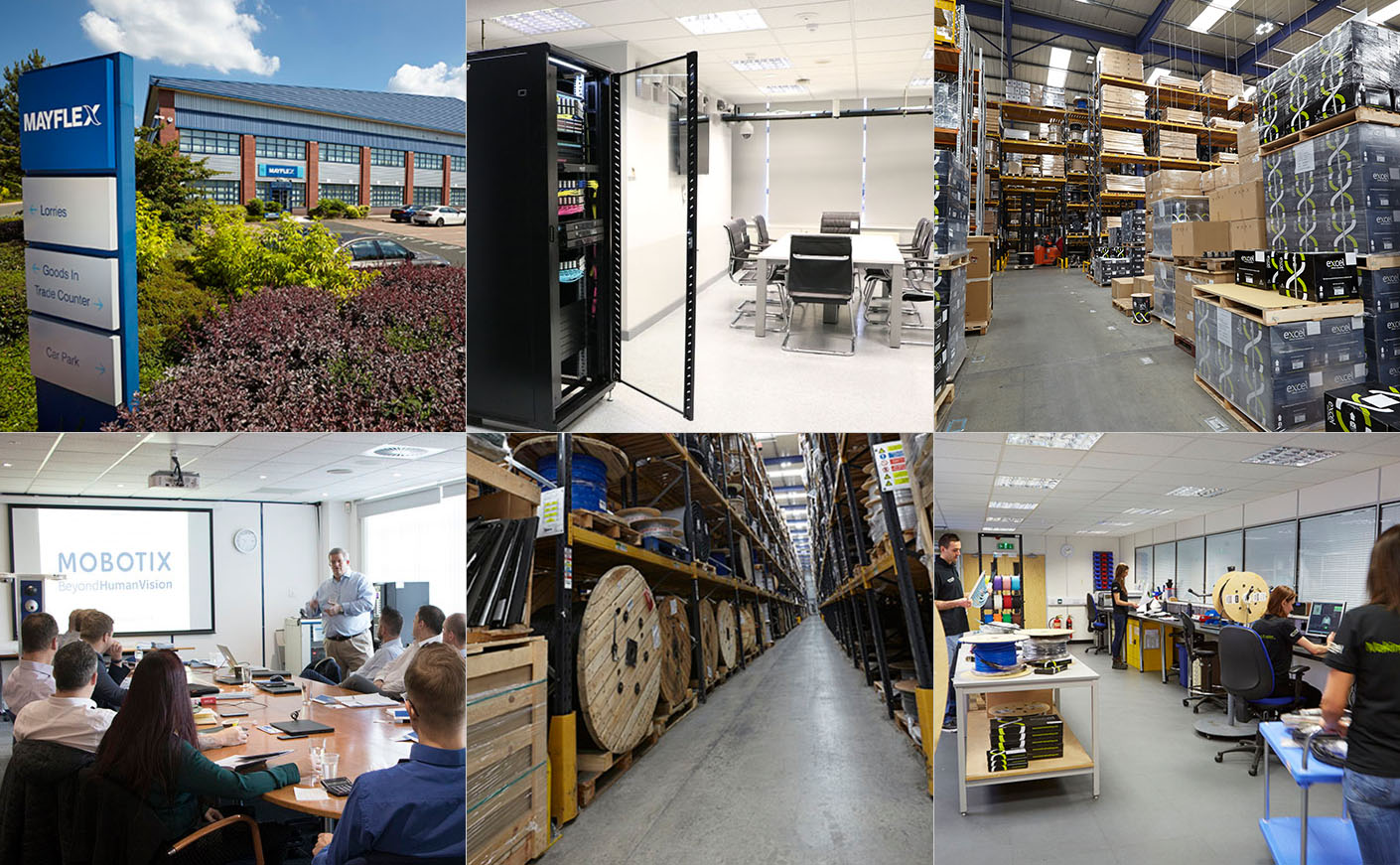 Tuesday 23rd January 2018
January 2018, Mayflex, the distributor of Converged IP Solutions, has introduced a regular monthly session for customers to conduct an official guided tour of its Birmingham Headquarters. The tours will take place on the last Wednesday of every month with the first date scheduled to take place on Wednesday 28th February.
The itinerary for the tour will include the Excel Environ cabinet assembly facility, the newly refurbished M-Tech product demo room and the Specialist Support Services area. Each tour will take approximately 4 hours to complete and will give visitors the chance to get an up close and personal insight into what Mayflex can offer.
Tracey Calcutt, Marketing Manager at Mayflex comments, "Towards the end of 2017 we completely refurbished our HQ M-Tech facility which not only displays a variety of the products we distribute but also encompasses full meeting room facilities, this room along with our main meeting rooms are available for customers to utilize for training courses, seminars and meetings, free of charge."
Tracey continues, "Customers will also get to see the Specialist Support Services facility and review the environment where the pre-termination of copper and fibre products takes place, along with the pre-staging of IP devices and bespoke laser engraved labelling. Now that we have made the investment in these great facilities and services we want to maximise our investment and show them off."
These regular tours will give new and potential customers the opportunity to understand how Mayflex operates and to see for themselves the wide variety of products and services available.
If you would like to register for the first official guided tour of the Mayflex headquarters or book on to a future session please email admin@mayflex.com with your company name and the number of delegates, you wish to register.