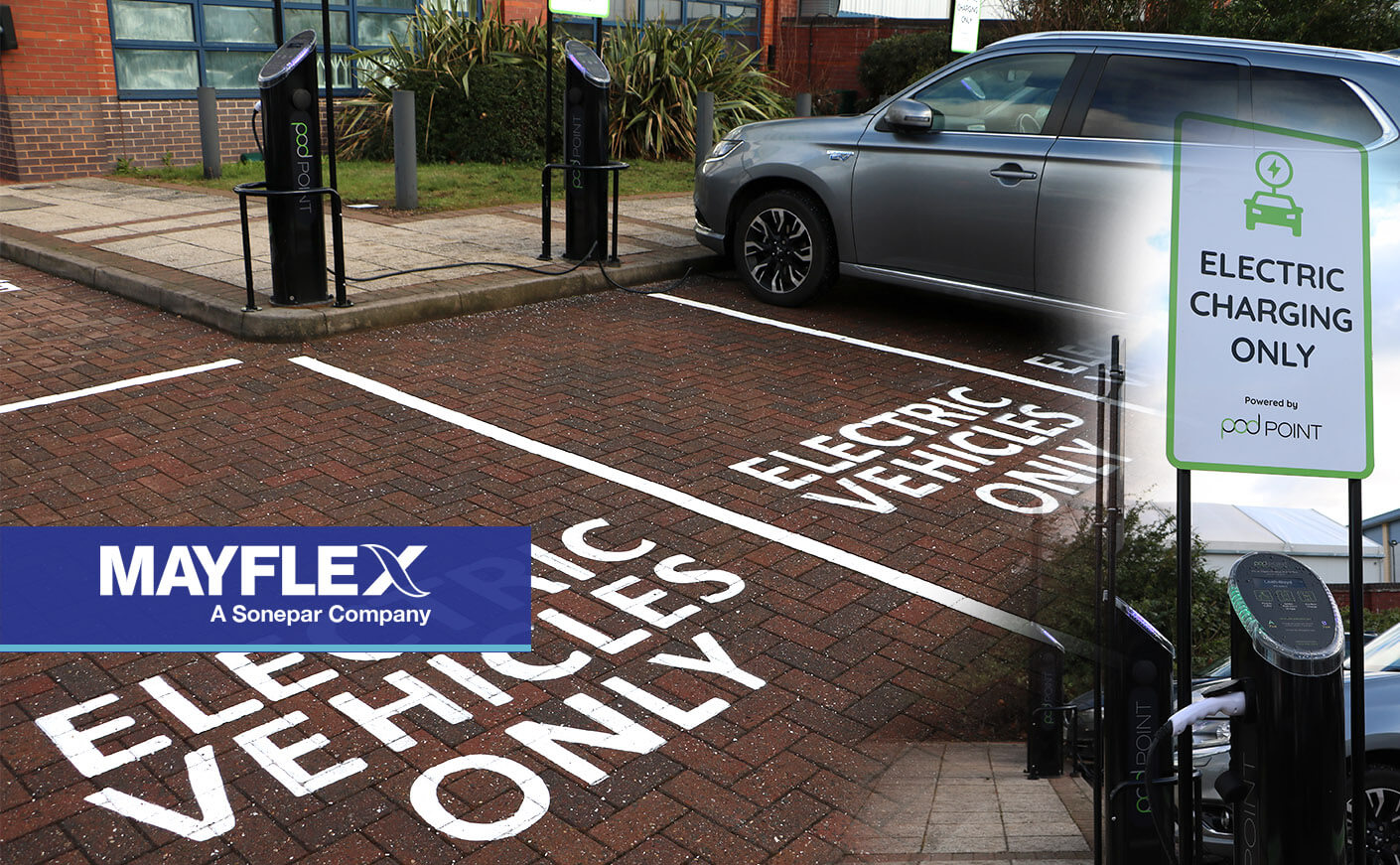 Thursday 7th February 2019
February 2019 Mayflex the distributor of Converged IP Solutions has introduced 6 dedicated parking bays with EV pod point charging stations for staff and visitors to utilise to charge their vehicles. Many of the company fleet car owners have or are making the switch to a hybrid vehicle in a move to become more environmentally friendly.
The charging points are accessed via a simple APP that can be downloaded upon arrival at the main reception at Excel House, the Mayflex headquarters in Birmingham. There are a total of 3 twin pod points providing the capacity to charge 6 cars at any given time.
Andy Cooper, Chief Operations Officer at Mayflex comments, "This is one of the many initiatives introduced by Mayflex to work towards improving the company's sustainability rating and ISO Accreditations, whilst also helping to reduce the cost of running the company fleet. More of our company car owners are opting for electric, meaning the installation of pod points was something that became a requirement that the business could not afford to ignore."
Andy continues, "The charging points are situated in a dedicated area of the existing staff and visitor car park and are clearly visible for visitors to Mayflex to locate."
The pod point cloud platform makes it incredibly easy to manage access to the Mayflex network and report on energy usage or CO2 saved.
For details of the full range of Converged IP Solutions available from Mayflex visit www.mayflex.com.
New Website Development: When a customer uses Xtra the online ordering facility, they now have the option to pay for their online purchases using a visa, maestro or master card, with a maximum spend of £2000 per transaction. Newly registered customers to Mayflex can spend a maximum of £500 per transaction.