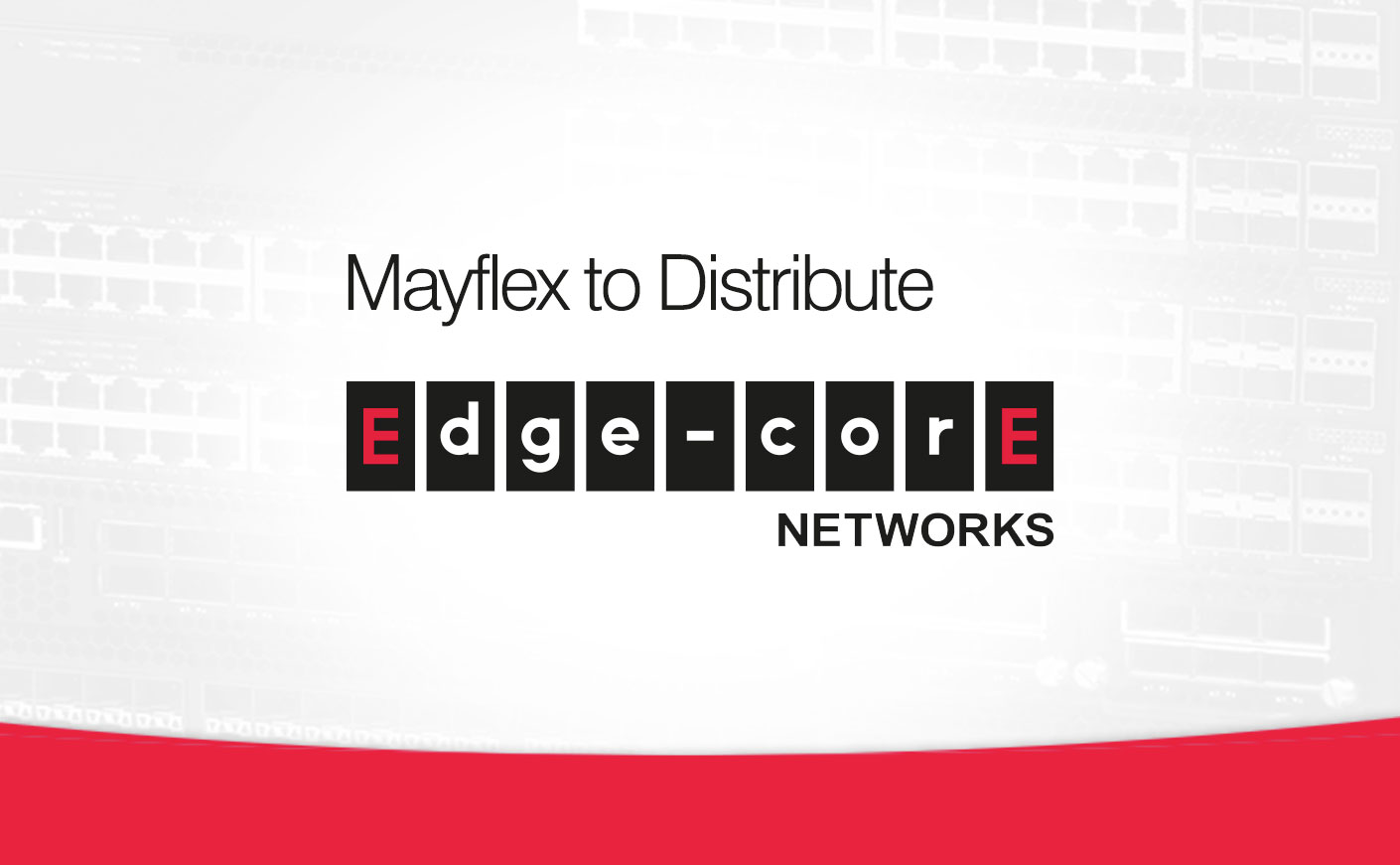 Tuesday 8th September 2015
September 2015, Mayflex the distributor of Converged IP Solutions, has signed an agreement to represent Edgecore Networks in the UK and UAE.
Edgecore Networks Corporation, a subsidiary of the leading network ODM Accton Technology Corporation, is a networking solution vendor delivering a range of wired and wireless Ethernet networking equipment solutions through partners around the world. The company's products are sold under two brand names, Edgecore Networks servicing the data center, building management LAN, enterprise and telecom markets, together with SMC which targets home, retail and SME markets. Mayflex will offer both product sets to its customers.
Tracey Calcutt, Marketing Manager at Mayflex commented, "Edgecore Networks offers a broad product portfolio spanning 100G/40G/10G/1G switches, from desk top through to open network products aimed at the growing SDN market, together with standalone and controller based wireless systems.  We are excited at the opportunities this announcement presents to Mayflex and its customers. The market for 'legacy' design rack mount switches is changing; the devices these units connect are now as likely to be part of a Building Management Network, as they are a corporate LAN.  We see huge opportunities for our customer to design in Edgecore products to connect camera's, access control, AV, heating, power control, and many other building management products in a cost effective, profitable and reliable way.
Tracey added, ' The open network products is great strength of Edgecore Networks, and will complement the recently announced launch of the Big Switch Networks range, as we target the growing SDN market place.'
Łukasz Łukowski, Director Sales, Europe at Edgecore Networks commented, "We are delighted to have Mayflex as our distributor in the UK and UAE, and are looking forward to supporting Mayflex and its customers with the most cost-effective and easily managed network solutions.  Our product range is extensive, we design products to support high performance, high availability networks across a range of verticals from the smallest of offices to the most demanding of ultra scale data centers.'
Mayflex will launch the Edgecore Networks solutions in early October, when pricing, warranty and product details will be made available. To register and be amongst the first to review this information, please email networksales@mayflex.com.