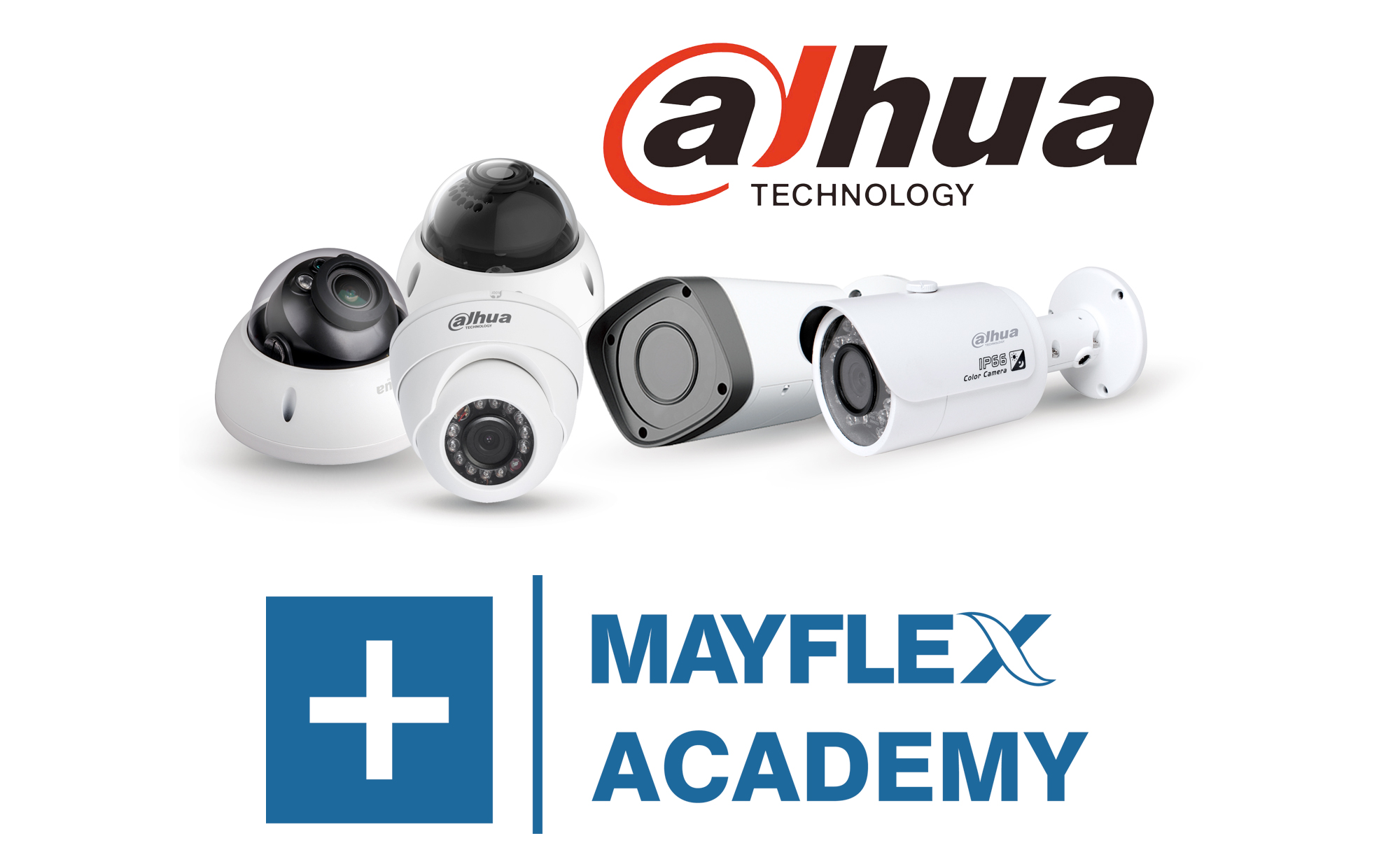 October 2017, Mayflex, the distributor of Converged IP Solutions, is the first to achieve accreditation as a Dahua Authorised Training Partner in the UK. The certification has been awarded to Mayflex following the successful delivery of Dahua installer training by James Vian, Training and Vendor Manager at Mayflex. Training was monitored and assessed by Dahua UK & Ireland's training instructor to ensure the delivery of the course achieved the high standards expected.
Dahua are a recognised brand in the security marketplace and their product portfolio includes: Advanced Video Surveillance Equipment and Software, Access Control Hardware and Software, Intrusion Hardware and Intelligent Building Management Systems. Dahua's products are widely used in many fields, such as banking, public security, energy infrastructure, telecommunication, intelligent-building and intelligent-transportation.
Steve Proctor, Director of Sales Security at Mayflex comments, "I am extremely proud that Mayflex has achieved this accolade. The Dahua product range is key to our security product offering and being able to support our customers with accredited training in a variety of venues across the UK helps us to develop existing and new relationships."
Steve continued, "James has done an excellent job and worked incredibly hard to gain the relevant knowledge and deliver the training courses to the required standard to meet Dahua's expectations. Well done James!"
Visit www.mayflex.com/courses to view available course dates.
Dahua is currently hosting their Technology Showcase, which sees them delivering events during October and November throughout the UK. Visit http://www.dahuatechshowcase.com/ to register to attend.