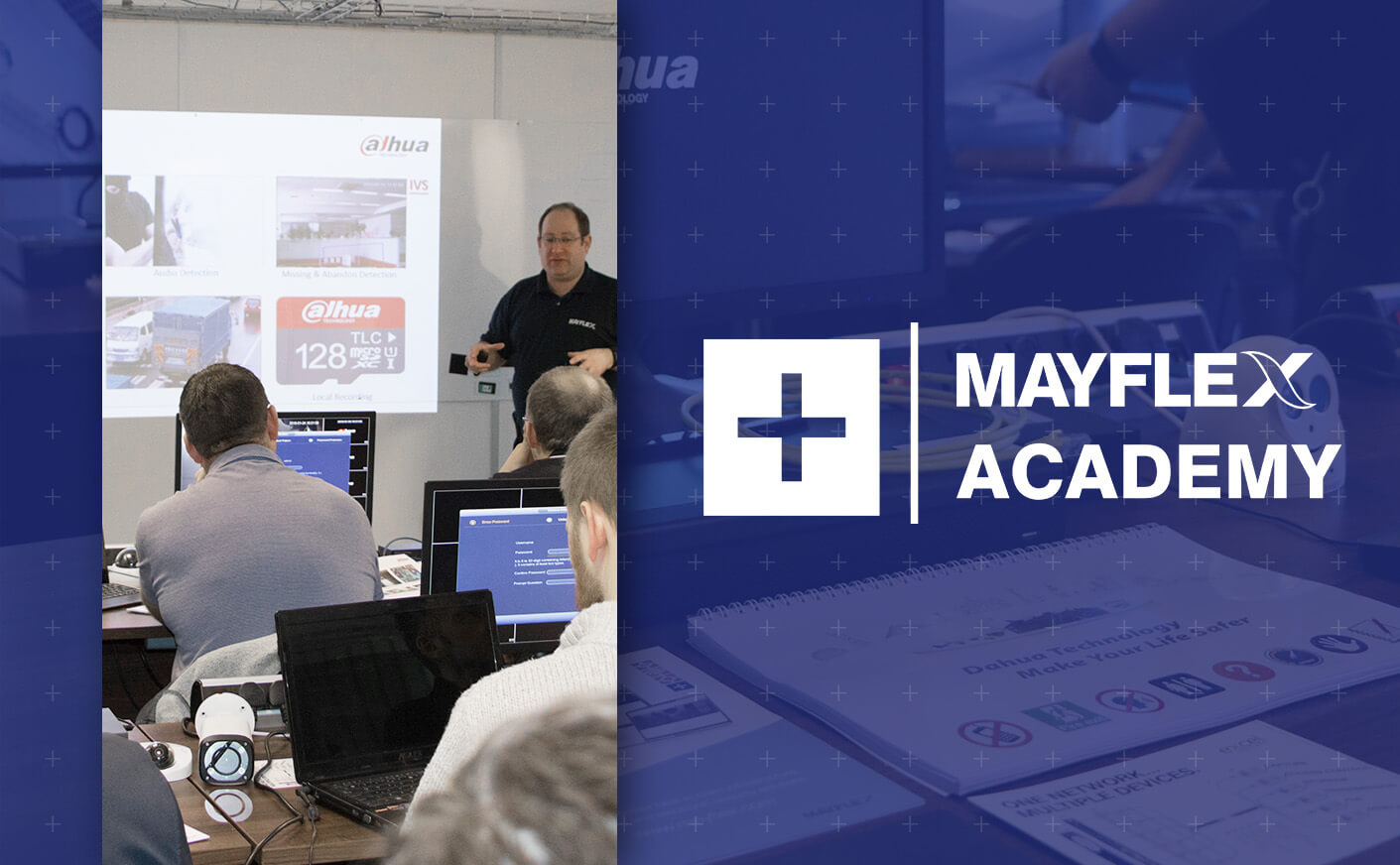 March 2019, Mayflex the distributor of Converged IP Solutions will soon be celebrating the 2nd anniversary of its training academy. The Mayflex Academy was introduced at the beginning of April 2017 and gives customers access to a range of training courses, most of which are free of charge.
These courses provide customers with the opportunity to broaden their knowledge levels and potential customer base.
To date the Mayflex Academy has seen over 100 different companies send delegates onto one of the many courses offered. Current courses available include the following vendors; Dahua, Avigilon, Paxton, Aruba, Excel and Mist.
Ross McLetchie, Sales Director at Mayflex commented, "We want to equip our customers with the knowledge and skills necessary to successfully specify and install the products available in our extensive portfolio. Providing access to free training is something that Mayflex ranks highly."
Ross continued, "Our instructors are professionally qualified individuals who themselves have completed rigorous vendor certifications to ensure that they are delivering each course to the required standards. Delegates are consistently exceeding the pass rates put in place by each of our vendor partners."
Courses delivered by the Mayflex Academy are held at our offices in Birmingham and London. To review course agendas to determine if a course is suitable for your and to check available course dates visit the Mayflex website.