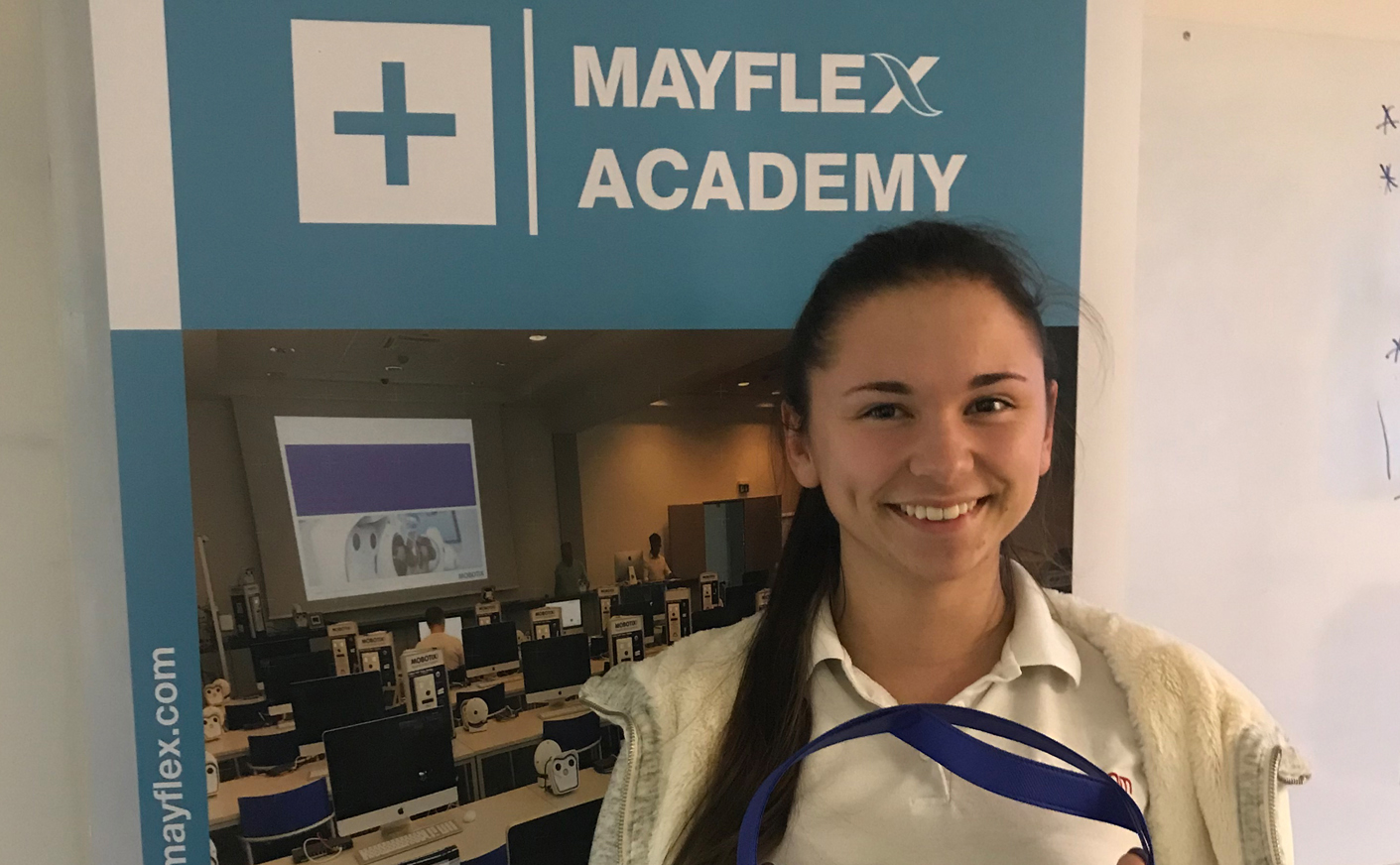 February 2018, Mayflex, the distributor of Converged IP Solutions, has seen its 100th trainee successfully complete accredited vendor training at its offices in Birmingham. Nina Waugh, CCTV engineer at Videcom Security Ltd completed the Dahua certified installer course during January and passed with a class leading perfect score of 100% in her end of course exam.
Videcom Security Ltd is a specialist CCTV and secure PtP Wi-Fi video surveillance installation and maintenance company. They are a Dahua Technology UK Integrator Partner who have worked with Mayflex for a number of years as their distribution partner of choice.
James Vian, Training and Vendor Manager at Mayflex comments, "Our training academy is equipping customers with the industry recognised qualifications they need to go out into the marketing place and successfully win projects and complete installations for a range of vendor partner products and services."
James continues, "A wide variety of courses are run on a regular basis at our offices in Birmingham, London, St Neots and Scotland, giving customers the opportunity to attend free training in a location accessible to them."
Bill Mead, Managing Director of Videcom Security Ltd comments, "I am delighted that Nina has completed the training course with such an outstanding score. Videcom continually invests in its staff to ensure they are qualified to the highest levels for a wide range of vendors. Obtaining Dahua certified installer status is providing us with further opportunities and product ranges to offer our customer base."
Bill continued, "Once again, well done Nina, lets add this recognition to the list of your existing achievements. Thanks to James and Mayflex for providing the training."
For further details on the full range of training courses available via the Mayflex Academy, visit the Mayflex website.