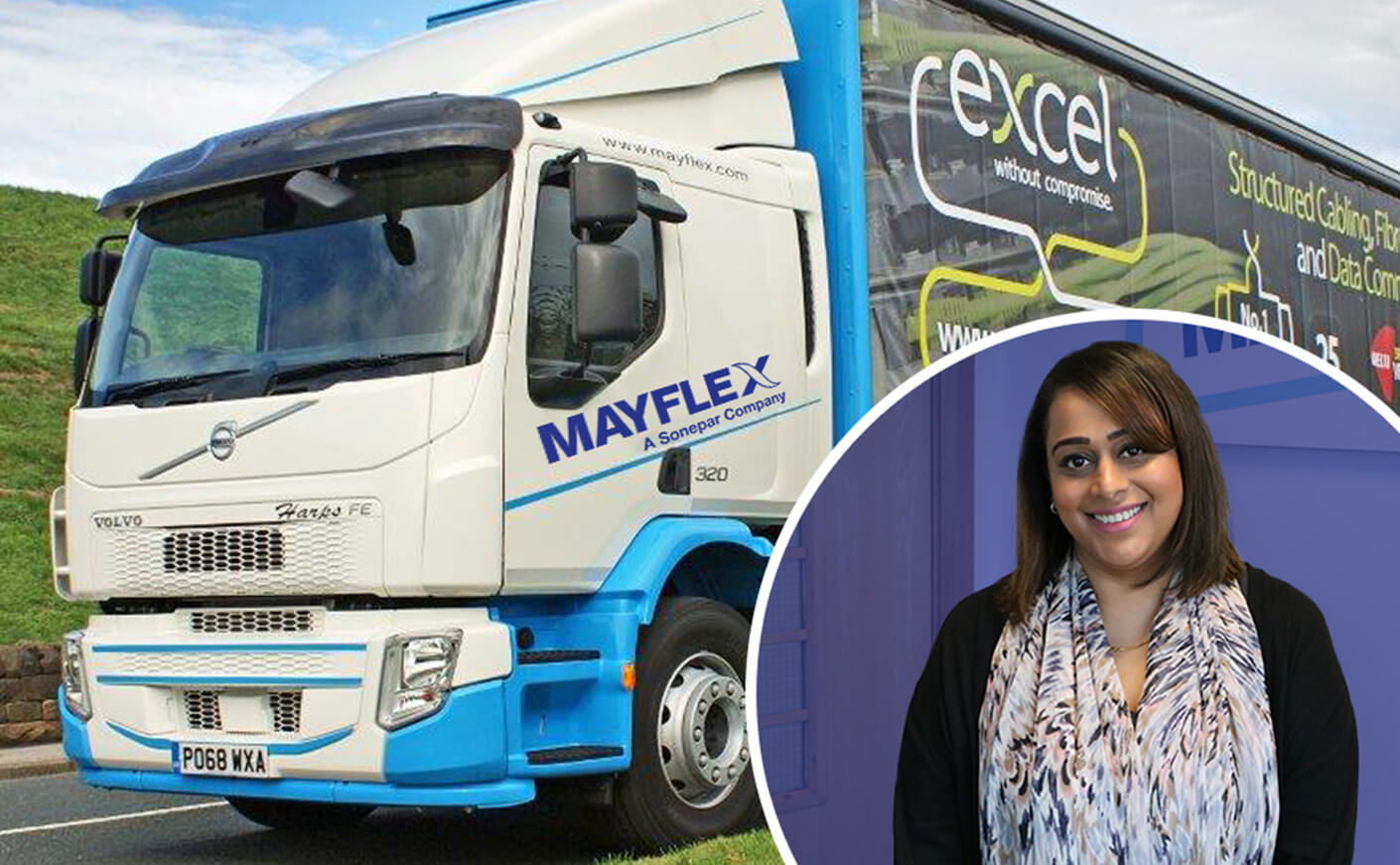 Thursday 18th October 2018
October 2018 Mayflex the distributor of Converged IP Solutions has seen one of its logistics partners 'FullForce Logistics' name one of their delivery fleet after their customer services manager. FullForce Logistics approached Mayflex to gain permission to add the name 'Harps', short for Harpal to the front of one of their main vehicles during September.
Harpal Sambi has worked in the Mayflex customer services department for 18 years and currently leads a team of 9 staff. The team's primary function is to deal with all queries and issues that come in to the business from customers, after the goods have been dispatched. This can range from rectifying incorrect shipments, chasing deliveries to arranging collections and processing replacement orders.  
Martin Eccleston, Commercial Manager at Mayflex comments, "As Customer Services Manager, Harpal is responsible for ensuring customer satisfaction through her team by responding in a quick, efficient and professional manner. She works closely with all internal departments as well as our third-party carriers FedEx and FullForce Logistics, consistently managing and monitoring their performance."
Martin continued, "Her relationship with both of these companies is critical to the overall success of the service given to our customers. The fact that one of these partners wanted to name one of their vehicles after Harpal shows the respect and support they have for her and is wonderful to see."
Catherine Dickson, Sales Director of Fullforce Logistics, part of the Matthew Kibble Group of companies, commented, "We have supported Mayflex with the delivery of their customers goods in excess of 7 years. During this time we have worked with many members of the team, Harpal being a consistent element throughout this time. She is an absolute pleasure to work with and can be relied upon to provide the necessary details required to ensure any customer issues are resolved quickly and efficiently."
For further details about Mayflex and the products and services distributed visit www.mayflex.com.
Watch the Mayflex company video, which gives a great insight into who we are and what we do!