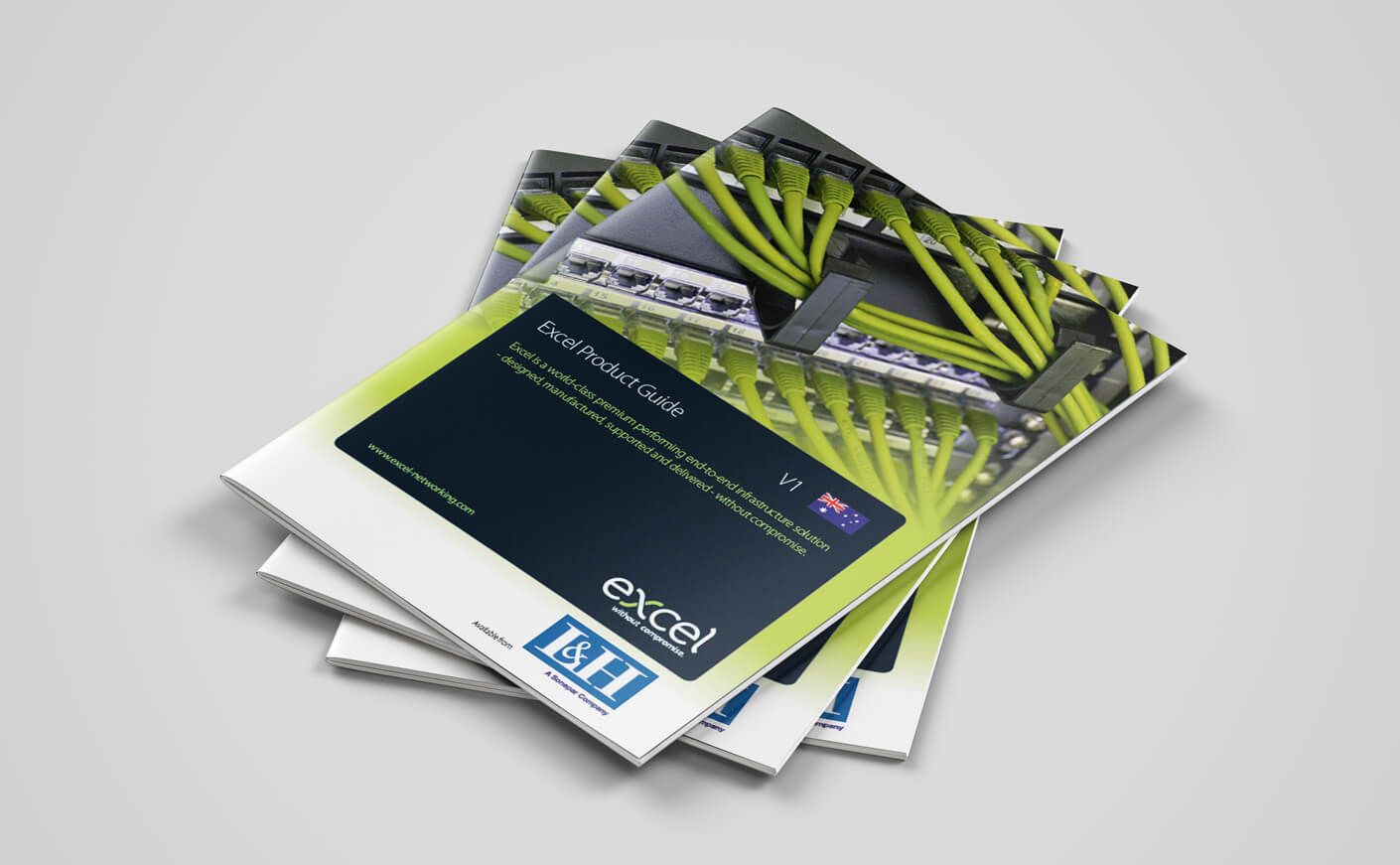 Excel Networking Solutions, the infrastructure provider that offers: Copper and Optical Fiber, Pre-terminated Solutions, Racks, PDUs, Voice and a full range of accessories, has launched an A5 Product Guide specifically to showcase the wide range of products that are currently available in Australia, through their distributor L&H.
The product guide clearly shows the full range available and provides a photograph, an overview, features and the part number information for each of the products available in the range.    All the products comply with the ACMA requirements and this is reflected on the packaging, with the addition of the ACMA logo.
John Carrier, Country Manager – Australia commented 'This handy A5 sized catalogue is a great tool for installers, consultants and end users, particularly those new to the Excel brand.  With our turning page edition, users can flick through the product guide just as if they were reading a printed brochure'.
John continued 'The Excel range is currently available through L&H A Sonepar Company, who have over 150 branches across Australia supplying quality products to customers across multiple market sectors, including residential, commercial and industrial. Since partnering with L&H in 2018 we have seen a steady uptake of the Excel product range, which will be assisted with the introduction of the new Product Guide' 
Click here to download a copy of the Excel Australia Product Guide
To find out more about Excel Networking, please visit our website at www.excel-networking.com.