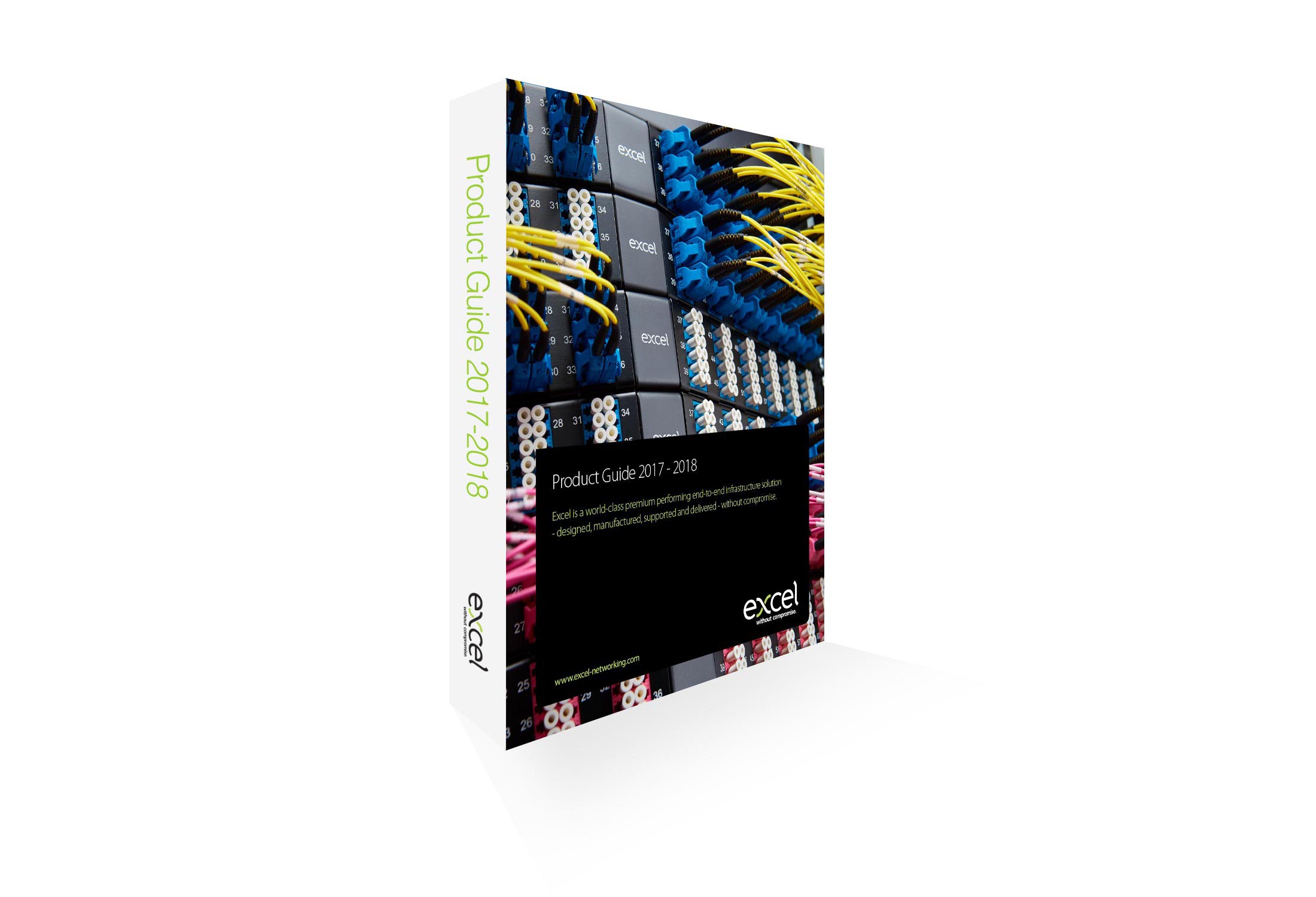 Wednesday 26th April 2017
Excel Networking Solutions, the copper and optical cabling infrastructure provider, has launched its new 2017 – 2018 A5 catalogue which includes hundreds of new products as well as the tried and tested core Excel product range.
The Excel Product Guide is produced in a handy A5 format and includes tabs to separate each section to make it quick and easy for customers to find the products they are looking for.  It also includes quick reference product selector charts to highlight the compatibility between the products.
New to this edition are the range of Residential products that were introduced towards the end of 2016 and includes Residential cable, flat and mini patch leads, AV Inserts, PC cables and the SoHo Cabinet and much more.    The Copper section has grown considerably with many new products added.
The catalogue also includes Enbeam, which is the new brand name to denote the complete range of fibre products.  New to Enbeam is a range of high density panels, cassettes and Uniboot patch leads and the range of sliding drawer panels has also been vastly improved with many new features and benefits.
Tracey Calcutt, Marketing Manager commented 'The Excel A5 Catalogue is one of our key pieces of literature and for many staff and customers becomes the 'go to' place for information.  We've added so many new products to this issue and we've got more products in the pipeline that unfortunately didn't make this print run, so these will be featured in new product range specific catalogues for both Environ and Enbeam that will be introduced in the near future.'
Tracey continued 'With our recently launched mobile friendly Excel website customers can use the faceted search to quickly find the products they need and also view specification sheets, Delta certificates and videos and case studies where they are available.  The beauty of this is that as and when we launch new products they will be added to the online catalogue.'
Tracey concluded 'As well as the Excel A5 Catalogue we have also produced an A4 Short Form Catalogue that's aimed at our International market and is being printed in English, French, Spanish and Dutch and will be available digitally in German, Polish and Turkish.
You can view a copy of the new Excel A5 Catalogue and the Excel A4 Short Form Catalogue at www.excel-networking.com and you can request a printed copies of either by contacting admin@excel-networking.com