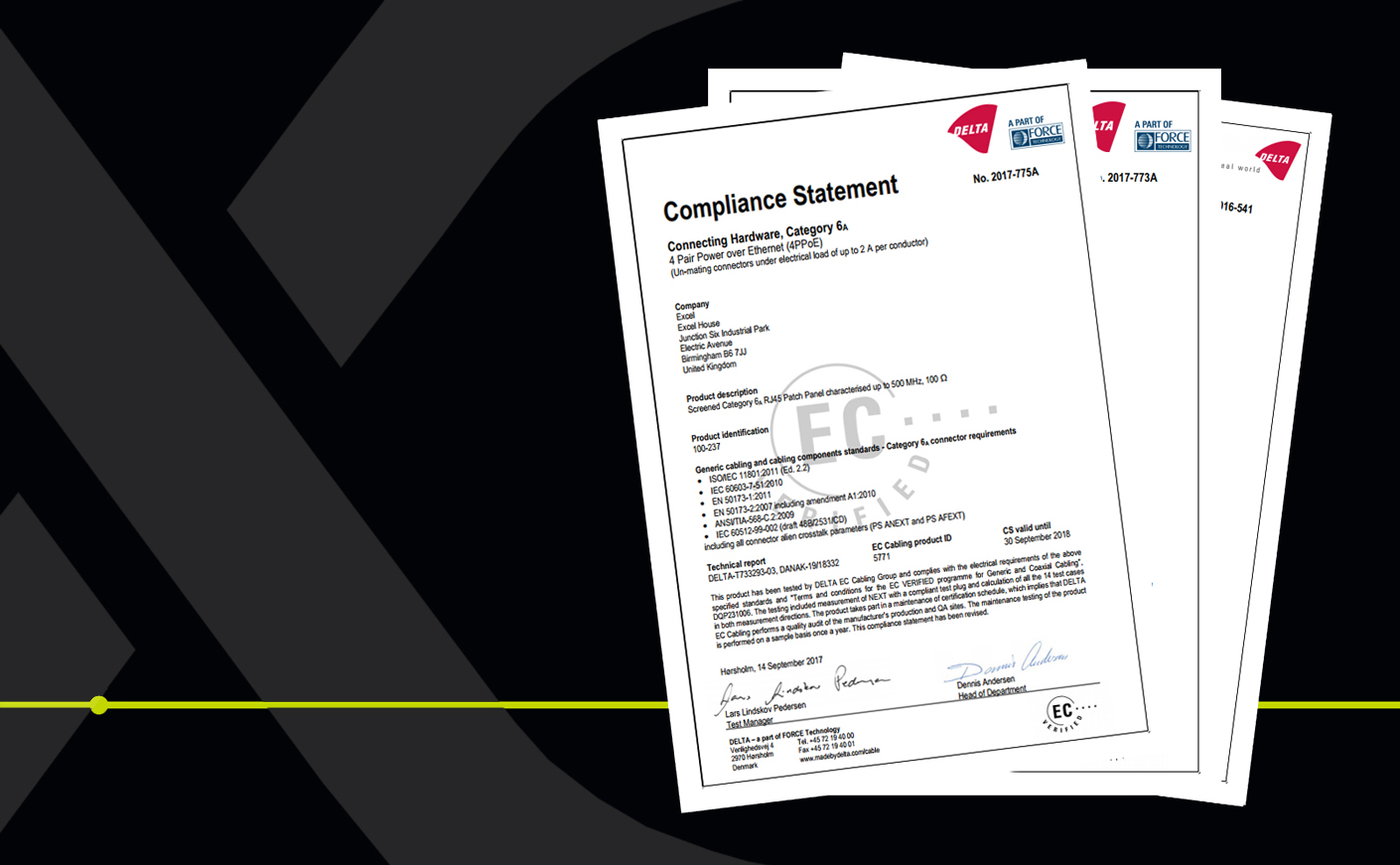 Tuesday 19th September 2017
Third party verifications are an independent 'tick in the box', verifying either a product or a set of products' compliance with a particular standard. Excel has invested in such test and verification programmes for over 20 years, working closely with laboratories such as Delta and 3P based in Denmark, and ETL in America.
Excel Category 6 and Category 6A systems are amongst a handful in the industry with both channel and component verification.
This month Excel has gained updated certifications for their 6 port screened and unscreened modules for Category 6 and 6A copper cable (100-235, 100-236 and 100-237), as well as the Category 6 screened toolless butterfly style jacks.  These certifications are especially rewarding for Excel as they include testing to the new standards and regulations which covers the proposed higher power and 4 pair Power over Ethernet, which means 2 Amps per connector.
Further certifications will be granted for Category 6A toolless connectors, once the renewal date arrives.
All third party verification certificates are available to view on the Excel website. Alternatively, they can be found on the independent verifier's websites (Delta, ETL and 3P) or on an individual product page within the 'Downloads' tab.
For further information, please contact the team on 0121 326 7557.