Avigilon Body Worn Solutions
Body worn cameras are now becoming the norm, especially for public-facing roles – they provide the wearer with an added sense of security, they make staff feel safer and they can capture evidential- quality footage as and when required.
Avigilon's range of VT100 Body worn cameras are:
Discreet and unobtrusive


Lightweight, unobtrusive which look like an ID badge

Long-lasting & easy to use


Six month stand-by battery life means you don't need to charge the device that often and no training is required to operate

High-quality Video


Captures evidential-quality footage for viewing by security staff and sharing with the prosecution when required

Easy camera allocation for staff


Organisations with a large workforce can rapidly and efficiently allocate body-worn cameras by swiping an RFID tag or company ID card
The VT100 body-worn cameras are designed to extend and enrich your current video security program by providing live, first-person perspective video and audio from confrontational incidents between staff members and the public.  
When implemented alongside fixed-video deployments and integrated with Avigilon Control Center (ACC), activation of a body-worn camera recording generates a motion start event in ACC software and displays the camera's live video feed to the system operator alongside video feeds from fixed cameras, allowing security personnel to gain complete situational awareness and respond accordingly.
View the VT100 brochure 
Click on each heading to read more about how the VT100 works in various vertical applications: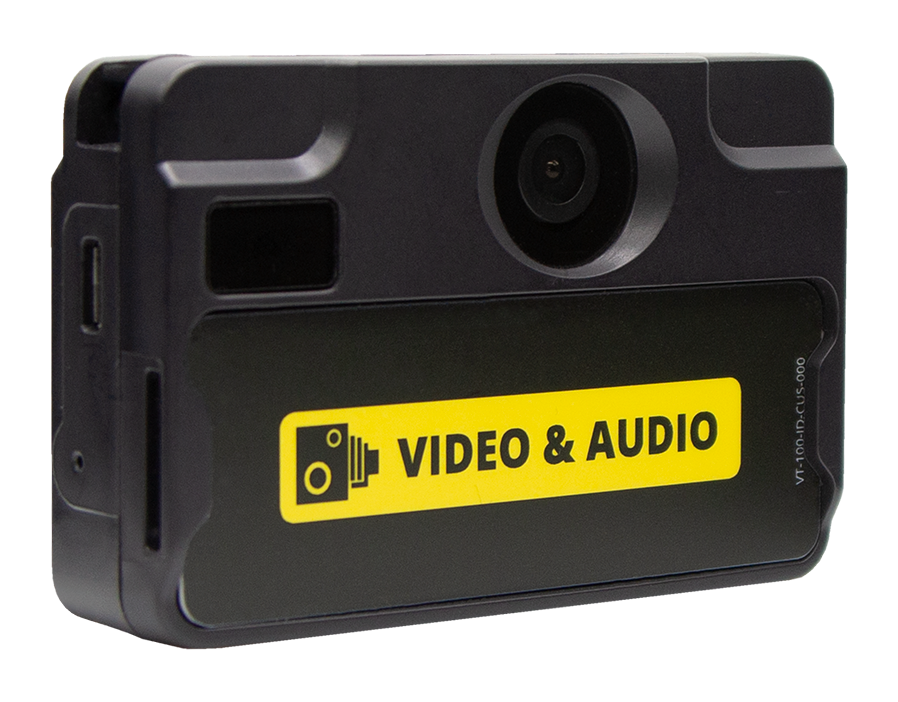 VB400
The VB400 is the next generation of body-worn camera technology.  Rugged build quality, high performance and has multiple ways to connect. The toughened exterior of the VB400 resists rain, snow and dust.
The VB400 is equipped with a wide angle, 1080p HD lens so image quality is guaranteed.  With the pre and post record enabled the VB400 captures a continuous loop of audio and video before the moment the camera starts recording.  Utilising the Bluetooth sensors with peer-assisted recording the VB400 captures the bigger picture without the need to press record.
The VB400 records up to 12 hours on a single charge.
Stay connected. Stay in control.
The VB400 provides multiple ways to keep your front-line workers connected including:
Live streaming


Tether to a trusted Wi-Fi network or your personal 4G hotspot to live stream video footage in real-time to remote colleagues

Peer-Assisted Recording


Capture multiple viewpoints of the same incident – PAR automatically activates colleagues' VB400 cameras when they come into range

Bluetooth Sensor Monitoring


Configure the VB400 to automatically start recording when prompted by a managed Bluetooth beacon or a Bluetooth holster sensor

Connect to the VB400 Companion App*


View and categorise footage when working in the field and then remotely upload it to VideoManager for a more streamlined incident response.
 * Requires Companion App licence and Android device.
View the VB400 Brochure
Read how the VB400 works for Security Professionals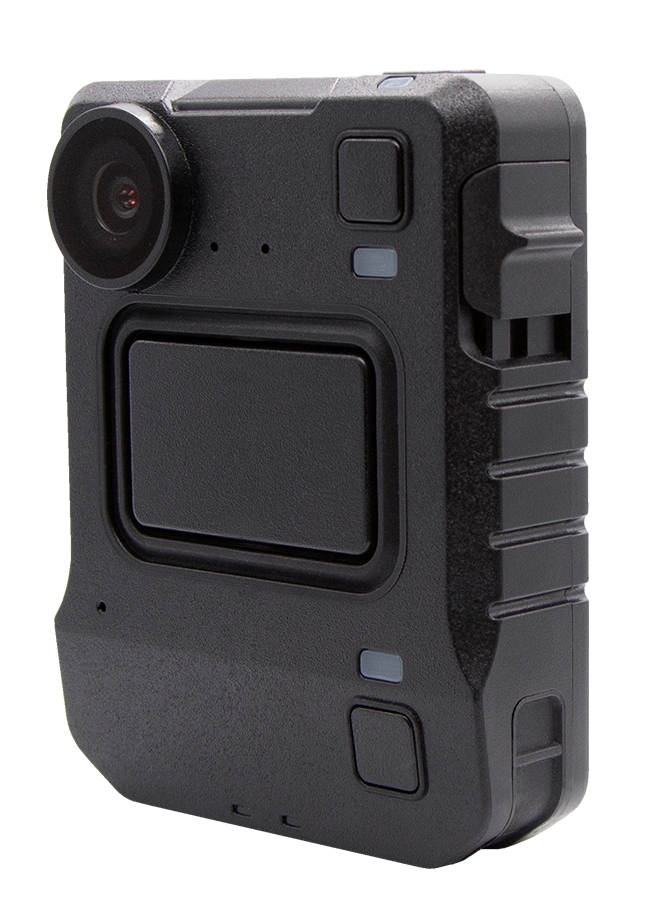 VideoManager
Advanced Media, device and user management software.
Capture video. Prepare evidence. Share intelligence.
VideoManager enhances the capabilities of Motorola Solutions' body-worn cameras via a seamless, intuitive and highly configurable software experience. Security and workflow optimisation take centre stage. Customisable roles and device profiles control system access and audit logs provide the all-important evidence trail required to support the judicial process.
View the VideoManager Brochure
Click here to view the Avigilon Body Worn Camera product range.
Contact us on securitysales@mayflex.com for details on our Avigilon Body Worn demonstration cases.
How else we can support you:
Please click on each icon or title for further information.
Avigilon has a broad range of products to meet customer needs for different levels of security and cater for projects of all sizes. 
Mayflex has developed its business to become a leading distributor of converged IP solutions. Our product range includes IP security, cabling infrastructure and Ethernet switching products.
Avigilon have a wealth of technical resources available and round the clock technical support.
The Mayflex Academy provides customers with access to certified vendor training courses in a professional training environment.
Avigilon products are installed in thousands of places across the world - read about a few of them.
Our in-house team of experts can load IP addresses, software, set parameters, naming and logins etc and save you time onsite.
A bespoke service which takes a camera and its associated fittings and spray it to an exact colour requirement. Offering clients, a discreet solution which blends in with its surrounding environment.
The Mayflex team of security sales experts, are available to offer support on product choice and system design. Suggesting the products best suited to a project's requirements.
Our dedicated pre-sales resource and technical team, are based out of our Birmingham HQ and are available 5 days a week between 8am and 6pm.
Find the Avigilon products that you want easier and faster with mayflex.com. Order online up to 8pm for next day free delivery. You can also pay for your online purchases using a visa, maestro or master card.